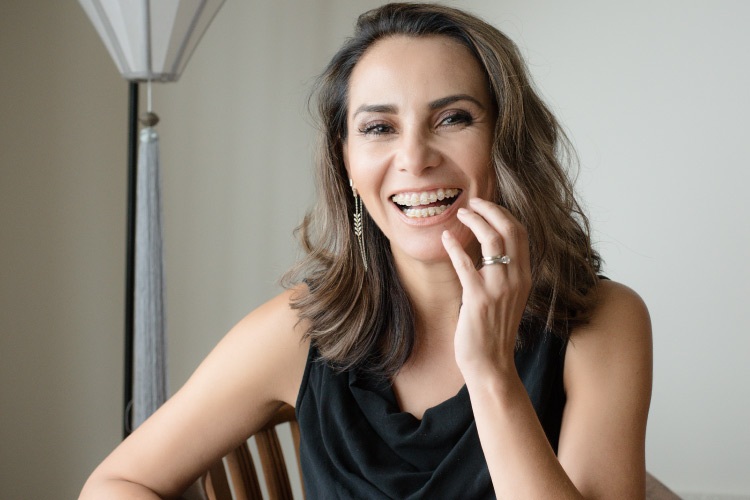 Wearing
braces
to straighten your teeth is an investment of both time and money. Here are some tips to help you get the most out of your braces experience.
Be Prepared

Put together a personal hygiene kit for your time in braces. Choose a fun zippered bag and stock it with a toothbrush, toothpaste, floss, floss threaders, lip balm, and protective wax. Keep it with you all of the time so you can clean your teeth after eating. That way you can smile without revealing the lunch menu. It's also comforting to immediately soothe dry lips and roughed-up skin inside your mouth. Additionally, always have a water bottle handy, not only for hydrating but also for rinsing your mouth when you are unable to brush immediately after eating.

Follow Our Directions

Our team at Hillstream Dental wants you to achieve a beautiful smile as quickly as possible. However, it takes time to straighten crooked teeth, whether you choose Invisalign®, ceramic braces, or traditional braces. It takes even more time if you don't follow our directions. Wear your aligners, rubber bands, or retainer the requisite amount of time. Use a protective mouthguard when playing sports. Review the list of foods to avoid. We are not trying to spoil your fun by limiting foods that are hard on braces; we are trying to limit accidents that can delay the completion of your treatment!

Keep Smiling

Wearing braces might make you feel self-conscious. But lots of folks, of all ages, wear braces. Smile proudly and look people in the eye. The fact is that people will be less likely to notice your braces if you smile normally. Plus, it's good practice for when your braces come off and you have a beautiful straight smile! If you are in a situation where your braces need to be discreet, consider Invisalign. The clear aligners are much less noticeable than traditional brackets.

Snap a Before & After Photo

Take a photo before you get your braces on and a few more photos along the way to document your progress. Eventually your braces will come off and the time you spent wearing braces will feel totally worth the effort. Smile happily in that "after" photo.
Enjoy the Benefits of Straight Teeth!
Cosmetic reasons are not the only thing to think about when deciding whether braces are worth it. It's easier to keep straight teeth clean and you'll be less likely to battle decay and gum disease. Orthodontics can also correct structural problems that cause jaw and chewing pain. We offer a number of
different orthodontic solutions
for patients of all ages in addition to
options for financing
. Contact us today for a consultation.