Precise Restorative Dentistry
We proudly provide restorative dentistry to Rochester Hills, St. Clair Shores, and the surrounding areas. Our treatments focus on restoring both function and visual appeal to your smile. Whether you need a routine filling, dental implants, or a full set of dentures, we have a solution for you. Speak with a member of our team to see how we can get you on the path to a beautiful, functional smile!
Restore Your Smile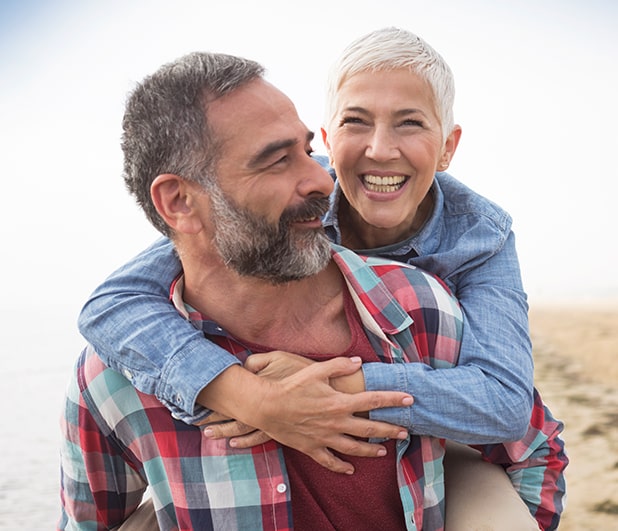 Bone Grafts
For those who would like to get dental implants but don't have the jawbone density to support them, a bone graft may be performed. This treatment is the process of placing materials into your jawbone to promote new bone growth. These materials can be harvested from elsewhere in your body or from a donor. First, we'll make a small incision in your gum line to give us access to your bone. Next, the bone material will be placed into the insufficient area. We'll close the incision and wait for the materials to become strong enough to support implants. Then we can begin the process of placing dental implants.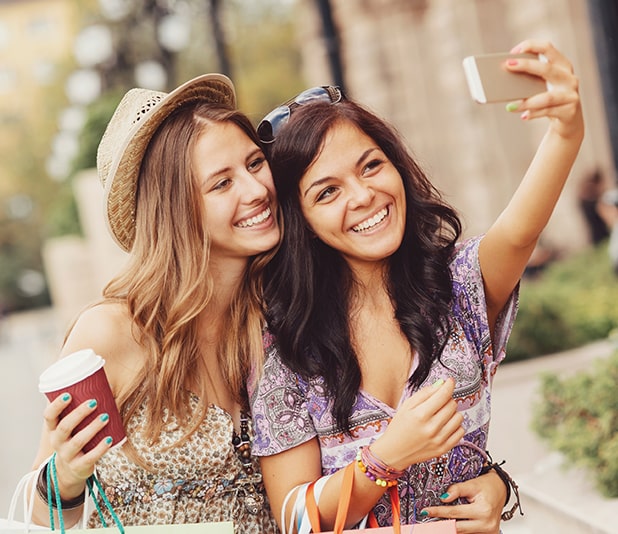 Composite Fillings
Fillings are very routine and most patients find themselves needing at least one in their lifetime. Here, we offer composite fillings which are composed of tooth-colored resin and made to match the exact shade of your natural tooth. During this process, our team will use a local anesthetic to numb the area and carefully remove the infected portion of the tooth. Once this is done, we will fill the cavity with the composite material and wait for it to harden. After it has cured, we shape it to fit in naturally with your bite and eliminate any discomfort. Fillings remove decay, prevent future infection, and restore function back to your tooth.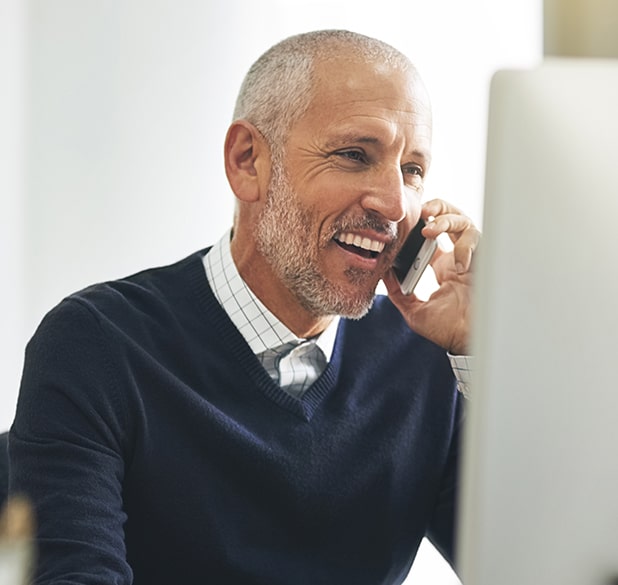 Dental Bridges
If you have gaps left behind by missing teeth, dental bridges may be a viable solution for you. During your initial consultation, the teeth supporting the dental crowns will be modified, impressions will be taken, and these impressions will be sent to a lab to have your custom bridge created. A dental bridge can be attached to the natural teeth surrounding your gap or dental implants, depending on your unique smile needs. The dental crowns will be permanently cemented to either your tooth or implant and the false teeth will fit seamlessly into the open space. Bridges composed of porcelain or ceramic can be matched to your exact natural tooth shade.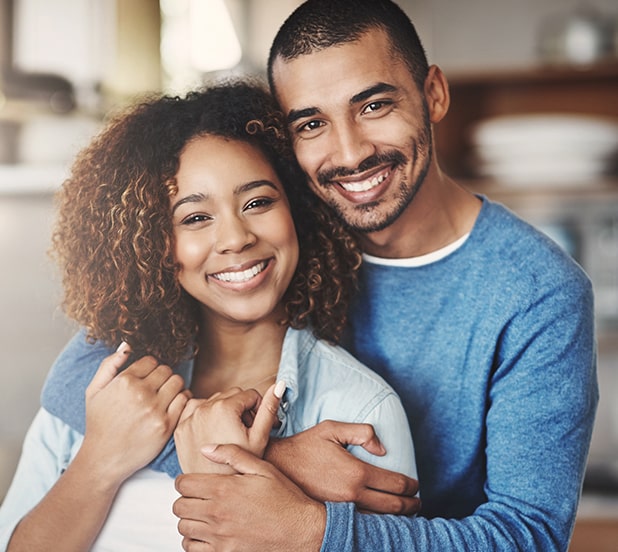 Dental Crowns
Dental crowns are most often used to cover a dental implant or to cap a damaged natural tooth that needs more than a filling. Dental crowns are custom caps that fit tightly over your tooth to support structure and appearance. Crowns are composed of a variety of materials, including porcelain, ceramic, and metal alloys. The process of making a dental crown is extremely similar to that of a dental bridge. Once the lab has created your restoration, it will be sent back to us and we will permanently cement it to your tooth or implant. Again, crowns made of porcelain or ceramic provide the most natural-looking appearance.
Dental Implants
One of the most popular tooth replacement options are dental implants. These small, titanium posts act as replacement tooth roots and support a restorative piece. Implants are surgically placed and fused with your jawbone so they mimic the strength of a natural tooth root and often last a lifetime. During your initial consultation, we'll inspect your jawbone density and your oral health to determine whether or not you're a good candidate for dental implants. Implants lay the groundwork for restorations such as dental crowns, dental bridges, and dentures. A connective structure, called an abutment, will be attached to the implant and the restoration will be placed on top.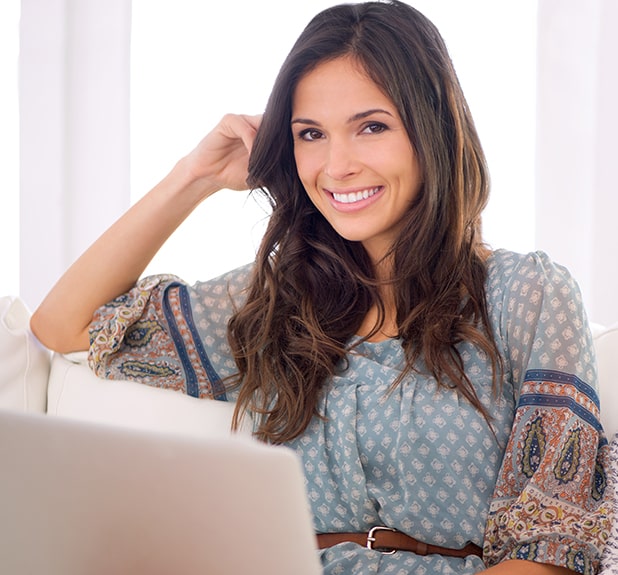 Root Canal Therapy
Though it has a bad reputation, root canal therapy is really one of the most successful, routine procedures in general dentistry. This treatment is used when a tooth is decayed and needs a bit more restorative work than a filling can provide. We'll begin with drilling a small hole into the top of the tooth to give us access to the infected portion. Next, we'll remove the decayed tooth material and thoroughly clean out the canal. Once the canal is fully cleaned, we'll seal the tooth and the process will be complete. For those whose tooth structure is compromised, we may recommend a dental crown to protect the tooth from further infection and increase function.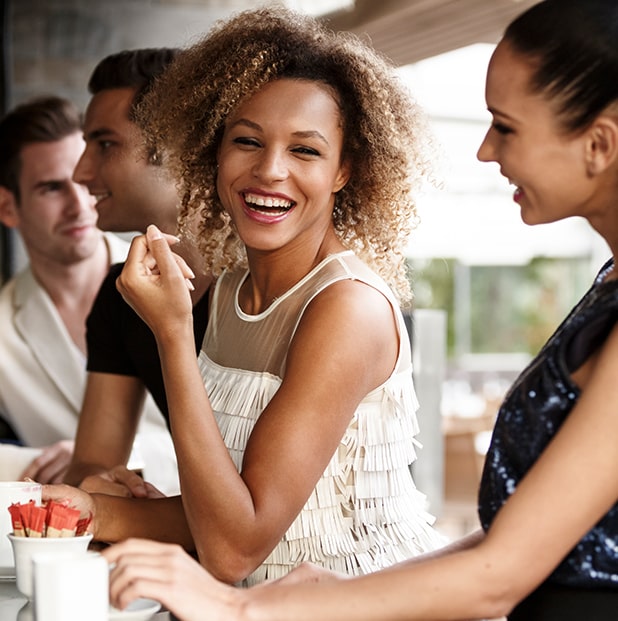 Tooth Extractions
There are several reasons for extracting a tooth, including severe infection, preparing for a restoration, and overcrowding. While we hope to exhaust all other methods of treatment before resorting to an extraction, sometimes they are necessary to maintain your overall oral health. A strong local anesthetic will be applied to the area to keep you comfortable throughout the procedure. Our team will remove the gum and bone tissue that surround the tooth and gently extract it from your jawbone. Once it is removed, you will be given gauze to bite down on while a blood clot forms. For the few days following an extraction, avoid drinking through straws, smoking, and chewing crunchy foods as this can cause dry socket.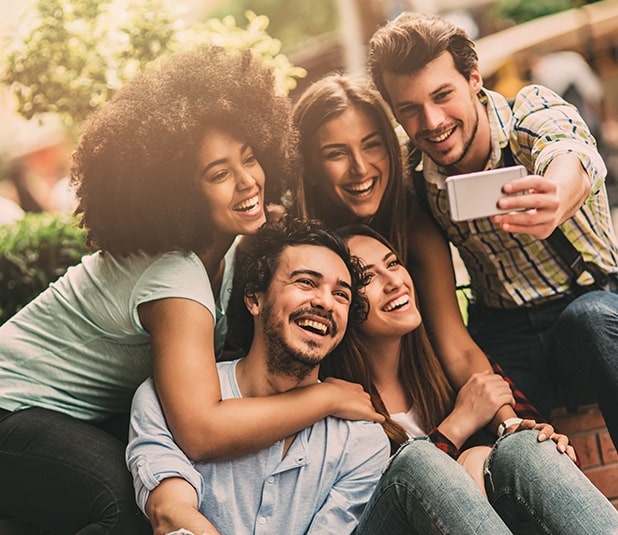 Wisdom Teeth Removal
In most cases, we recommend you have your wisdom teeth removed to avoid any painful eruptions or crowding. This is especially important if you've had any orthodontic work done, as you don't want to reverse any previous dental work. We'll utilize our panoramic digital X-rays to properly plan your wisdom teeth removal. These images will allow us to see whether your wisdom teeth are impacted and what kind of extraction is necessary. During your initial consultation, we'll determine what level of sedation is needed, provide you with step-by-step details of the procedure, and explain what the healing process will look like.