Custom Mouthguards
Custom mouthguards are an excellent investment for patients who are very active or suffer from bruxism, TMJ, or sleep apnea. By simply wearing a mouthguard whenever necessary, you can save yourself from costly restorative treatments down the road. If you are interested in learning more about custom mouthguards, we recommend scheduling a consultation with our Rochester Hills or St. Clair Shores office to see if a custom mouthguard is the right choice for your smile!
Contact Us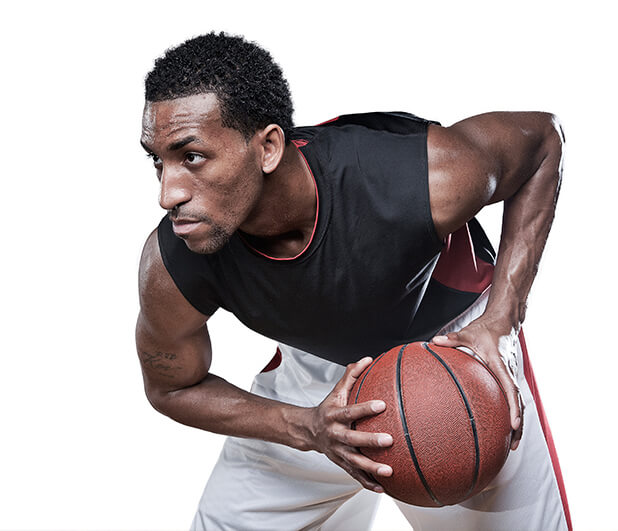 What kind of mouthguards can I get from my dentist?
Our office is proud to offer several choices for custom mouthguards. Our durable athletic mouthguards are excellent for patients who regularly participate in sports like football, soccer, or wrestling. We also offer different types of nightguards that can keep the teeth from damaging each other, take the pressure off the temporomandibular joint, and prevent sleep apnea from decreasing the quality of a patients' sleep.
Athletic Mouthguards
Nightguards for Teeth Grinding
Nightguards for Sleep Apnea
Nightguards for TMJ/TMD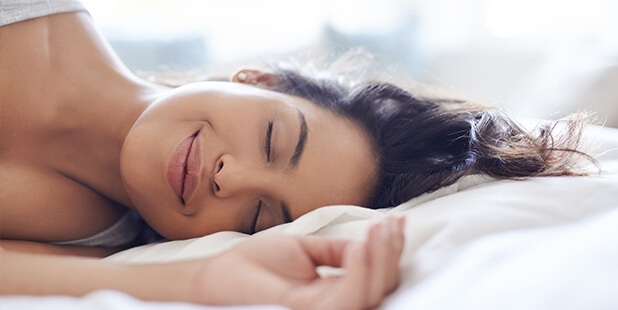 What are the benefits of custom mouthguards?
Custom mouthguards use impressions of your teeth to create a custom fit that is comfortable and won't slip around or slide off your teeth. When mouthguards are comfortable to wear, patients are more likely to wear them, especially when it comes to trying to fall asleep at night while wearing a nightguard. Our mouthguards are also durable, which means you won't have to worry about replacing them frequently, as with some store-bought mouthguards.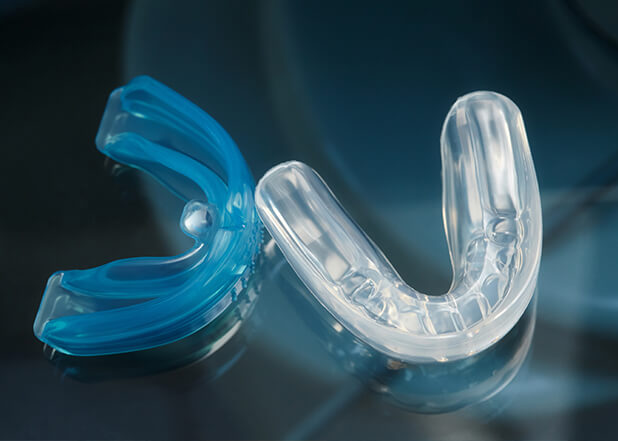 Can mouthguards damage your teeth?
Mouthguards are designed to protect the teeth and gums from damage, but an ill-fitting or damaged mouthguard can make your teeth hurt and cause gum irritation. It's important to clean your mouthguard regularly and replace it if you do notice that it has become worn out. Before we send a custom mouthguard home with a patient, we always have them try it on to make sure it's comfortable and functional, and we can make any adjustments, if necessary.
Ready to schedule your custom mouthguard consultation? We're ready to see you!