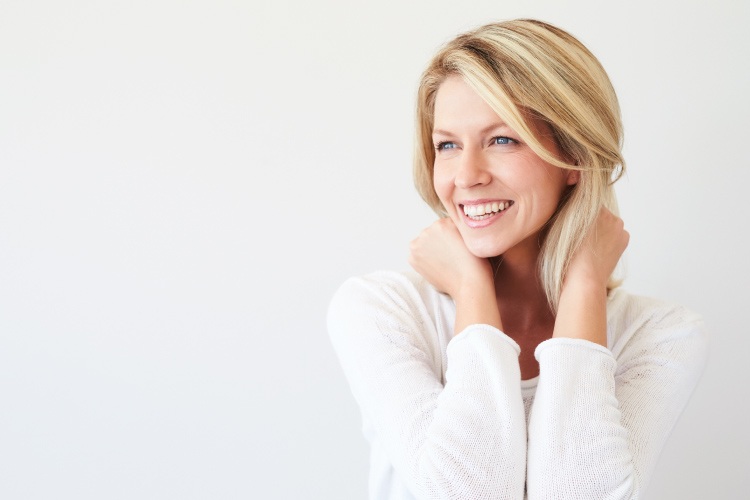 If you're looking to straighten your teeth without conventional braces, Invisalign® may be for you! In this blog post, we answer some frequently asked questions about Invisalign clear aligner therapy.
What Is Invisalign?
Invisalign is perfect for people who want straighter teeth without having to wear braces with noticeable brackets and wires. This orthodontic system gradually straightens your teeth using a series of removable clear aligners. These thin plastic aligners fit snugly over your teeth and must be taken out when you eat, brush your teeth, and drink anything other than water. Although some patients may need metal or ceramic braces to fix their misalignment, Invisalign can fix many issues without interrupting your life or making you feel self conscious. Read on to learn more!
How Does Invisalign Work?
The first step in your Invisalign treatment is to come in for a consultation so that we can evaluate your smile and determine the right treatment plan just for you. Once you agree on a plan, your sets of aligners will be created. You may also need tooth-colored attachments placed on your teeth so that the aligners can more effectively move your teeth into their desired positions. These are small, tooth-colored, and not very noticeable, just like the aligners.
You'll need to wear your aligners for at least 20 to 22 hours every day for optimal results. Then, you will change aligners every 1 to 2 weeks depending on your treatment plan so that your teeth continue to shift. The clear aligners apply just the right amount of pressure on just the right area at just the right time in your treatment.
You will also have regularly scheduled checkups–about every four to six weeks–to ensure that your Invisalign treatment is working. Treatment time is usually between 12 and 18 months, but you'll start to see changes in just a few weeks.
How Do You Care for Your Invisalign Aligners?
You can clean your aligners using the Invisalign Cleaning System or brushing them with a toothbrush and rinsing with lukewarm water. It's important never to use hot water because it could warp the plastic. If you have lost your Invisalign aligners in an unsanitary place, say a garbage can, clean them with Invisalign Cleaning Crystals or talk to us about how to sanitize them.
How Do You Care for Your Teeth After Treatment?
It's important to wear a temporary or a permanent retainer after you've finished your orthodontic treatment to keep your teeth in place and stop them from shifting back to their original positions. Moreover, continue brushing your teeth twice a day for two minutes each time, flossing every day, and visiting us regularly for checkups and cleanings.
Interested in a Straighter Smile?
Here at Hillstream Dental, we can help you achieve the straight smile of your dreams. In addition to Invisalign clear aligner therapy, we also offer ceramic braces and traditional metal braces. If you have questions about which orthodontic treatment is right for you, contact us to schedule a consultation!
Contact Us