Full & Partial Dentures in Rochester Hills & St. Claire Shores
When it comes to replacing missing teeth, we understand that you want your new smile to look, feel, and function similarly to your natural teeth. No one wants to wear false teeth that look fake. Our team creates custom-designed, natural-looking dentures to replace your missing teeth and give you back a full, beautiful smile. Contact us to book your consultation!
Complete Your Smile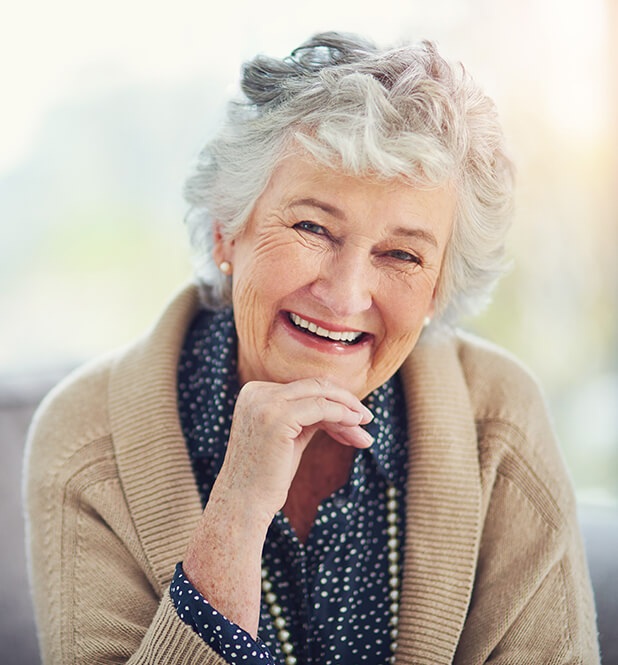 Traditional Dentures
Traditional dentures are designed to fit snugly on the gumline with some help from dental adhesives. We can create both full and partial dentures to replace some or all of your teeth, depending on your needs. Thanks to advancements in dentistry, traditional dentures are now more comfortable than ever before. They're also a cost-effective way to replace multiple teeth and be able to still enjoy the benefits of a beautiful restoration that looks natural!
Implant-Supported Dentures
For those struggling with uncomfortable, ill-fitting dentures, we offer complete implant services in-house. Dental implants are small posts that go directly into the jawbone where the missing tooth's root once was. Implants act as replacement tooth roots and provide stable foundations for restorations, such as dentures, to snap onto. Dentures usually need four to eight implants to hold them in place. One of the many benefits of implants is that they keep your denture from slipping and sliding throughout the day. All you have to do is snap them into place and you don't have to think about them for the rest of the day!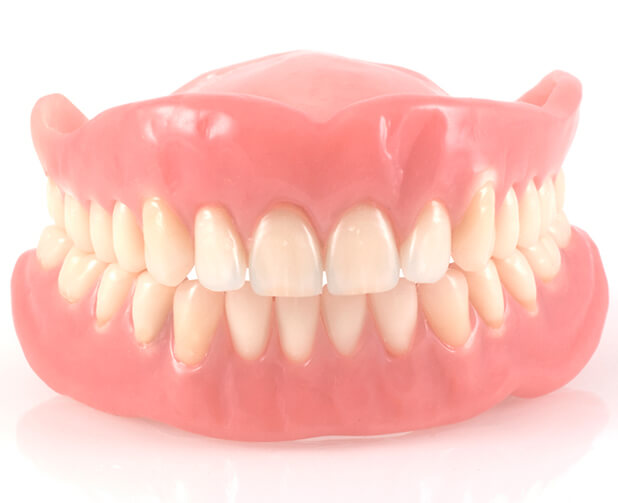 Choosing the Perfect Denture For You
Don't stress about trying to make the decision between traditional and implant-supported dentures all by yourself. At your consultation, we'll go over each option and discuss their cost, benefits, oral health requirements, and more. Our goal is to give you all the information you need to make well-informed decisions for your smile. We can't wait to help you on your denture journey!