Serving Patients in Rochester Hills & St. Clair Shores, MI
It's not always easy to find a dental office that's close to home that you can also trust to care for your entire family. Hillstream Dental offers exceptional, comprehensive dental care for patients of all ages at our two locations in Rochester Hills and St. Clair Shores. Interested in learning more about our services or scheduling a visit with our team? Please contact us!
Contact Us
Family-Friendly Environment
As soon as you walk through our doors, you'll recognize an atmosphere that caters to every member of your family. For the parents who want to relax, we offer cozy blankets, headphones, and televisions in your private treatment room. For our smaller smiles, the office is stocked with books, toys, and a treasure chest complete with prizes for when they become a member of the cavity-free club. This helps them look forward to visiting the dentist and gives them some incentive to take control of their oral health.
Looking for an excellent dentist in or near Rochester Hills, Rochester, Troy, Utica, Shelby Township, Pontiac, Bloomfield Hills, or Auburn Hills? Our Rochester Hills dental office is conveniently located in south Rochester, and we see patients from all over the area. We are also located near many great schools, including Brooklands Elementary, Hampton Elementary, Avondale Middle School, and Reuther Middle School, which helps make school-day appointments a breeze! Contact our Rochester Hills office to schedule your next visit today!
Our St. Clair Shores team proudly serves patients in St. Clair Shores, Roseville, Eastpointe, Fraser, Grosse Pointe Woods, Clinton Township, Harrison Township, and Warren, as well as other nearby communities. Our office is also very close to Masonic Heights Elementary School, Violet Elementary School, JFK Middle School, and Lake Shore High School, as well as several other excellent schools in the area. Contact our office to schedule your next visit with our St. Clair Shores location today!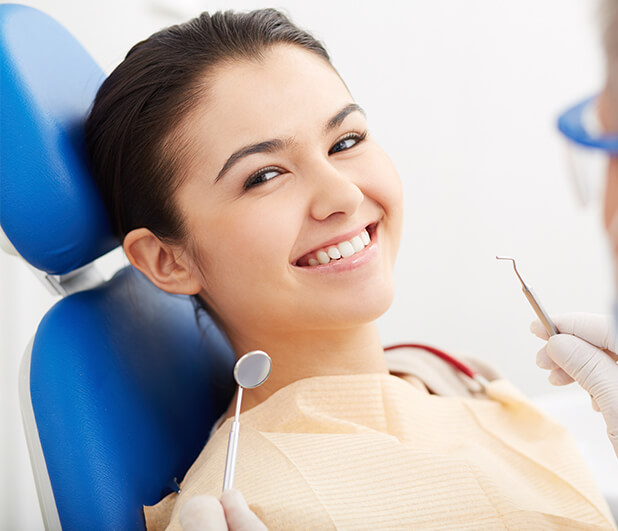 Convenient Care for the Whole Family
Both of our locations offer flexible office hours to help make dental care easy to schedule, even for the busiest families. We provide early morning and evening appointments, and our Rochester Hills location offers Saturday appointments for patients who can't make it to the dentist during the week as well. We also accept family block appointments, which means patients can schedule routine dental visits for everyone in their family around the same time on the same day so that everyone can have their teeth cleaned and examined in one convenient visit. If there's anything else we can do to make your dental experiences better, please just let us know!