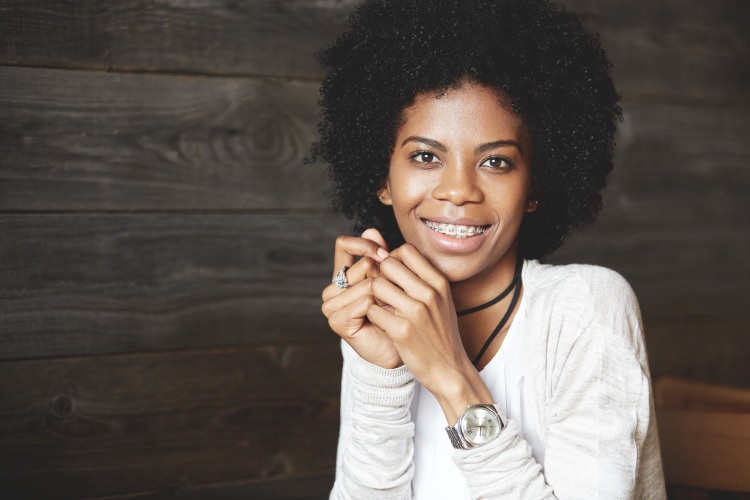 Are you looking to straighten your smile? If so, then you're probably wondering which orthodontic treatment is right for you. Here, we'll go over 4 of the most common orthodontic treatments to shed some light on your options. However, to receive the most accurate advice for your individual situation, set up a consultation here at Hillstream Dental! Our expert team can determine which orthodontic method best suits your smile goals.
Traditional Metal Braces

Traditional braces are a versatile treatment option for patients (both kids and adults) with complex bite and teeth alignment issues. While you may not be thrilled about the idea of braces, they are actually smaller and more comfortable than ever before! Another benefit of braces is that they are generally more cost-effective compared to other orthodontic treatments.

Ceramic Braces

In need of a heavy-duty straightening method but don't want to have noticeable silver brackets and colored bands in your mouth? Don't worry! While they are just as effective as their metal counterparts, ceramic braces are more discreet since they blend in with the shade your teeth.

Six Month Smiles®

For patients looking for quick results and minimal straightening, Six Month Smiles may be the perfect solution. Six Month Smiles utilizes an advanced wire system to straighten only the teeth that show when you smile. This shortens the treatment time so that most patients can achieve a straighter smile by their next dental cleaning.

Invisalign® Clear Aligner Therapy

For teens and adults, Invisalign offers nearly invisible teeth straightening. Invisalign utilizes a series of clear, plastic aligner trays that straighten teeth in two-week increments. We take impressions of your teeth, use 3D software to map out your future smile, and send this information to a lab where they fabricate your custom aligners. You'll need to wear your aligners for about two weeks (20-22 hours each day for optimal results) before swapping them out for your next pair.
Schedule a Consultation at Hillstream Dental!
Wondering which teeth straightening method is right for you? We can help you achieve a beautiful, straight smile. Please contact our office to book your orthodontic consultation.
Contact Us