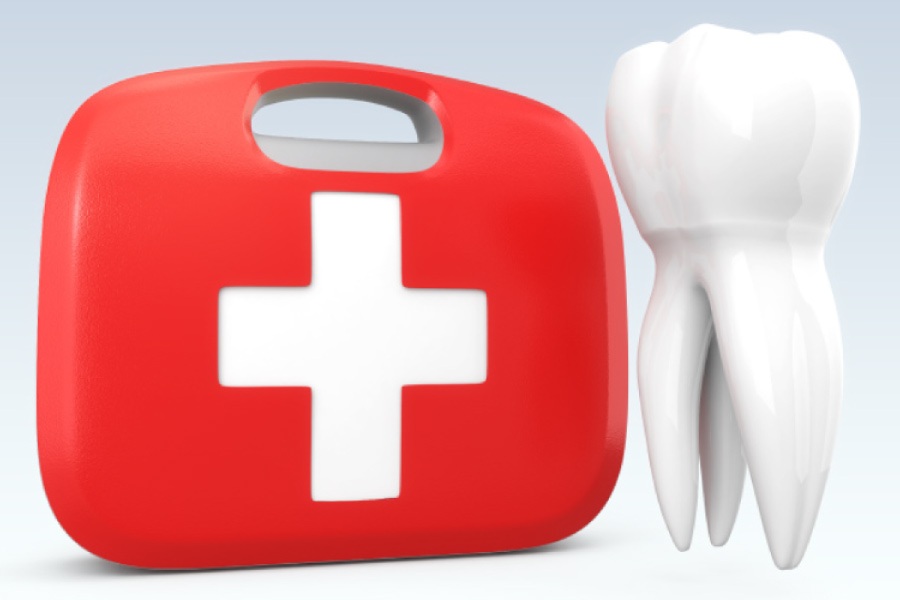 If you experience a serious injury or have tooth pain, your first thought might be to go to the nearest hospital emergency room. But that is not usually the best place to get the help you need when your teeth are involved. We often get asked what counts as a dental emergency, which also leads to the question of which type of health practitioner someone should visit to fix the issue.
When to See an Emergency Dentist
Tooth Pain

If you're experiencing tooth pain, it's best that you visit an emergency dentist and not the ER. Emergency rooms don't have dentists on staff. A dentist can determine what's actually causing the pain. The fact is, tooth pain can be caused by a variety of things from dental decay (also known as cavities) to an infection to a serious crack or fracture. A dentist is also the one who can provide whatever type of treatment is necessary. This might be a dental crown, root canal, or some other procedure.

Knocked-Out Tooth

If your injury is confined to your teeth, then a visit to the dentist is in order. Hospital ER doctors are not trained to deal with knocked out teeth. The same goes for chipped teeth or broken restorations, like bridges or dentures. Our emergency dentists will be able to take care of pain caused by oral problems.
When to Visit the Emergency Room
One type of dental emergency situation where it would benefit you to visit the ER instead of the dentist is if you have a fractured or broken jaw. If you suspect that your jaw is broken or fractured, it's best to be safe and go to the ER. In general, if your dental injury is making it difficult for you to breathe, then you should visit an ER for immediate medical attention.
Emergency Dental Care at Hillstream Dental
If you're looking for an emergency dentist, look no further than Hillstream Dental. We have two convenient locations: one in Rochester Hills and one in St. Clair Shores. We provide emergency dental care as part of our suite of services. Call either of our practices, and one of our team members will be able to assist you in getting the urgent care you need, even if it is outside of regular operating hours!