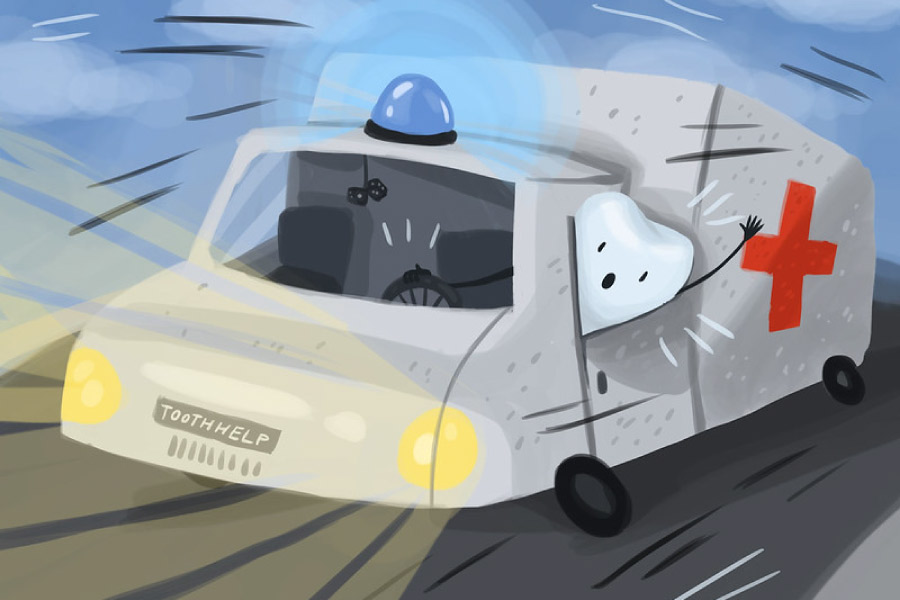 Dental emergencies can be overwhelming and stressful. It's important to find an emergency dentist that can help you get the care you need as soon as possible. Here's what you need to know about emergency dentistry and which dental issues need immediate attention!
Dental Emergencies That Require Emergency Dentistry
Wondering if your dental issue constitutes a dental emergency? Here are some of the most common dental problems that need urgent dental care.
Abscess on Gums

An abscess is a swollen, infected sore on the soft tissue. Without immediate medical attention, the infection can spread to other areas of the mouth.

Broken or Cracked Tooth

If your tooth is broken or cracked, gently swish around warm water to remove any food debris and apply slight pressure with clean gauze while you head to the dentist.

Chronic Tooth Pain

Dental pain is never a great sign. If you're experiencing a long-lasting toothache, you need emergency dental care.

Damaged Tooth Restoration

A damaged restoration can be painful. Collect any pieces of the restoration that may have broken off and bring them with you to the dentist.

Knocked-Out Tooth

Pick up your tooth by the crown and rinse it off. If you can, place the tooth back in the socket and gently bite down on a piece of gauze while you head to the dentist's office. If you can't put it back in the gums, put the tooth in a glass of milk to keep the roots alive.
Same-Day Emergency Dentistry in Rochester Hills & St. Clair Shores, MI
When a dental emergency arises, you shouldn't have to wait for a scheduled appointment or spend precious time trying to find a dentist who can fit you in. At Hillstream Dental, we proudly offer same-day emergency dentistry! We leave wiggle room in our schedule to accommodate patients who need emergency dental care. The sooner dental injuries are treated, the less likely patients are to have lasting damage. Have a dental emergency? Call now for Rochester Hills or St. Clair Shores! (The contact link is for non-urgent matters.)