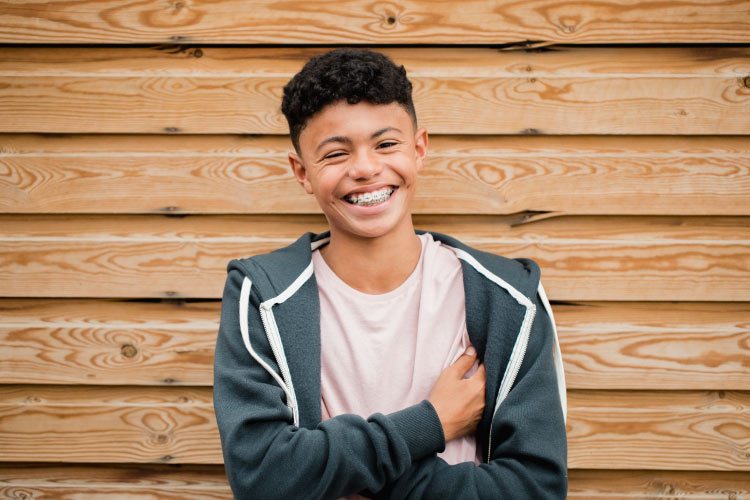 Plenty of people need the help of orthodontics to get the picture-perfect smile they've always wanted. These days, dental patients are in luck because they have more teeth straightening choices available than ever before. If you're currently at a crossroads trying to decide what's the best method to get straighter teeth, the Hillstream Dental team wants to help. In this post, we cover some of the basic differences and unique advantages of two of the most popular orthodontic treatments: traditional braces and clear aligners.
The Case for Traditional Braces
Traditional braces may not seem like the "cool" option, but they are time-tested and that's saying a lot. Braces gradually pull teeth into their proper positions using a series of metal wires and brackets. We offer brackets made of either metal or ceramic. Braces technology can handle even severe teeth misalignment, making them a great choice for those who need major movement to reach their smile goal. Braces are also often the more affordable orthodontic treatment, making them an accessible option for a great number of budgets.
The Case for Clear Aligners
Clear aligners like Invisalign have really grown in popularity over recent years. The biggest draw to this kind of treatment is that it's hardly noticeable, especially when compared to braces. Clear aligners use a series of translucent, plastic aligners to gently push teeth in the right direction. Aside from that, another major difference is that the aligners are fully removable. This makes keeping your teeth clean easier, and you don't have to be as careful with what you do or don't eat during treatment.
Orthodontics at Hillstream Dental
Do you know which route you want to take to straighter teeth? Perfect! At both our Rochester Hills and St. Clair Shores locations, we provide a wide suite of orthodontics services, including traditional metal or ceramic braces and Invisalign clear aligners. If you're still feeling stumped about what's the best choice for your situation, don't worry. That's exactly what we're here for. Contact our dental practice today to set up your consultation! We can discuss which treatment is best suited for your dental needs and your lifestyle.