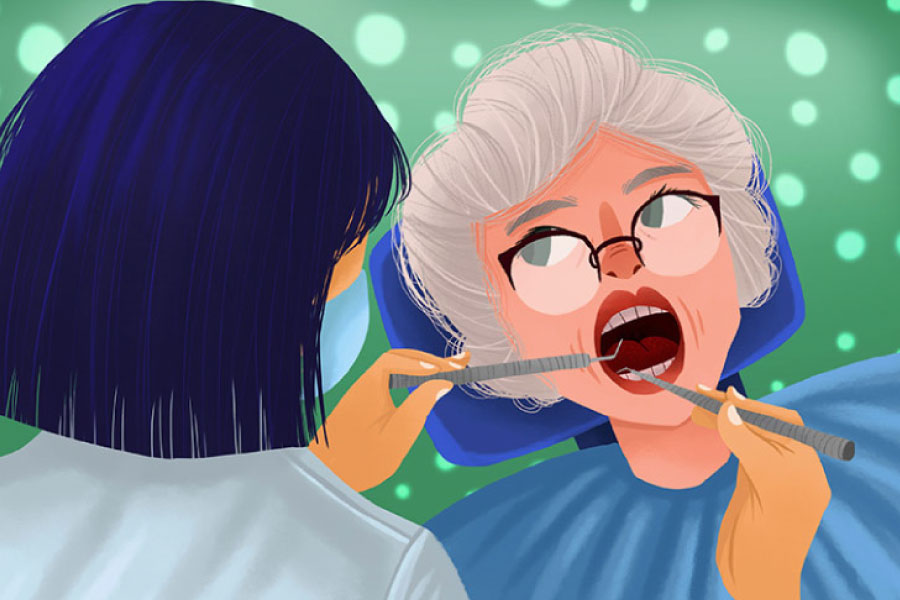 Hillstream Dental wants you to know that taking care of your smile not only impacts your oral health but also your overall health. Staying on top of your dental health can make a huge difference for your teeth and your entire body! One of the most common enemies to your total health is plaque. Keep reading to learn more about plaque and how you can prevent it.
What Exactly Is Plaque?
Plaque occurs when food debris, including sugars and starches, are left on the teeth for extended periods of time. If food debris is frequently left on teeth, the bacteria begin to eat the sugars and starches, producing acid that breaks down the tooth enamel.
How Do You Prevent Plaque Buildup?
There are many ways you can help keep your teeth healthy and strong. First, we recommend sticking to a structured oral hygiene regimen. Brush twice a day for two minutes each time and floss daily. Preventing plaque starts at home! Implementing healthy foods into your diet can also help stave off plaque and cavities. In addition to caring for your smile at home and eating healthy, it's crucial to visit one of our Hillstream Dental offices regularly.
Dental Checkups
According to the American Dental Association, you should get dental checkups twice a year. At your dental exams, our dentist will take any necessary X-rays and examine your teeth to check for any dental issues. Then, one of our trained dental hygienists will thoroughly clean your teeth and remove any bacteria and food debris before plaque develops. If plaque is already present, the dental hygienist will completely remove the plaque during your cleaning to restore your tooth's health.
Schedule Your Dental Checkup Today!
Have you put your dental health by the wayside? It's time to give your smile the attention it deserves and ensure your smile is plaque-free! At Hillstream Dental, our team is dedicated to helping patients enjoy a lifetime of great oral health. Please contact either our Rochester Hills or St. Clair Shores office to schedule your consultation and exam!