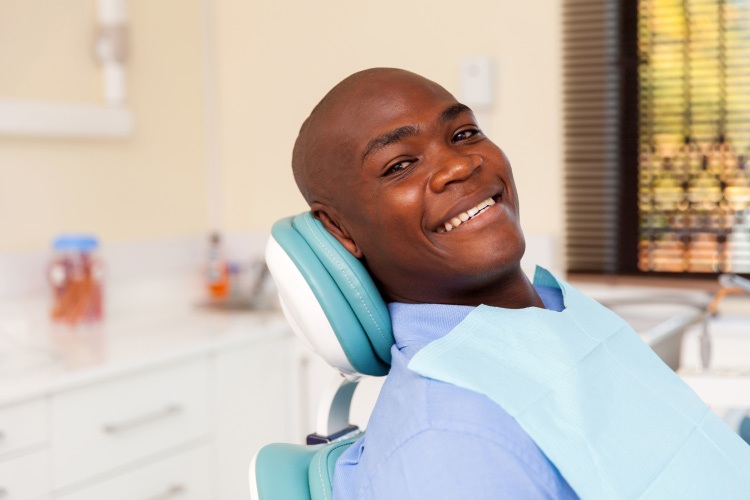 If dental anxiety has kept you from visiting the dentist, you're not alone. Some researchers estimate that as many as three quarters of Americans experience some level of dental anxiety. At Hillstream Dental in Rochester Hills and St. Clair Shores, MI, we offer several dental sedation methods. If you experience dental anxiety or dental fear, sedation dentistry can allow you to finally receive the quality dental care you deserve!
What Is Sedation Dentistry?
Sedation dentistry involves administering some level of relaxing medication through a pill, an IV, or gas to help patients feel more calm and at ease during their dental treatment. The amount of sedation varies based on the patient comfort level, response, and the procedure.
At Hillstream Dental, you can rest assured you're in good hands when it comes to receiving any form of dental sedation. Throughout your procedure, our expert team will ensure your safety and comfort.
Different Kinds of Dental Sedation
Nitrous Oxide
Nitrous oxide, or laughing gas, is inhaled through your nose via a small mask. This gas quickly helps you feel deeply relaxed. After just a few minutes, your limbs will start to feel heavy and your heart rate will slow. You will be awake and able to respond, but you'll notice any tension in your body melt away. At the end of your treatment, we'll remove the mask and the effects quickly dissipate as you breathe regular air.
It is safe for children and approved by the American Academy of Pediatric Dentistry, and can also help patients with special needs relax.
Oral Conscious Sedation
Oral conscious sedation is a mild to moderate form of sedation, depending on its dosage. You'll take a prescribed pill shortly before your appointment that will help you feel calm and relaxed, but still alert, before and during your appointment. We also commonly utilize a local anesthetic for certain procedures.
You will need to avoid eating for six hours prior to your appointment and have someone drive you home since you'll probably feel a bit groggy.
IV Sedation
IV sedation is commonly used for complex procedures, such as bone grafts, dental implant placement, tooth extractions, and wisdom teeth removal. A medication will be administered into your bloodstream via a vein in your arm. This will lull you into a sleep-like state for your procedure. Our team will monitor your vital signs the entire time.
You will need to wear loose-fitting clothing and closed-toe shoes, avoid eating and drinking for eight hours before your appointment, and have a friend or family member drive you home, as the medication's effects will take some time to wear off.
Ready For a Positive Experience From Start to Finish?
If dental anxiety has kept you from receiving the dental care you need, sedation dentistry can help you regain control over your oral health. To ask our team any questions about nitrous oxide, oral conscious sedation, or IV sedation, or to schedule your next appointment, contact us today!