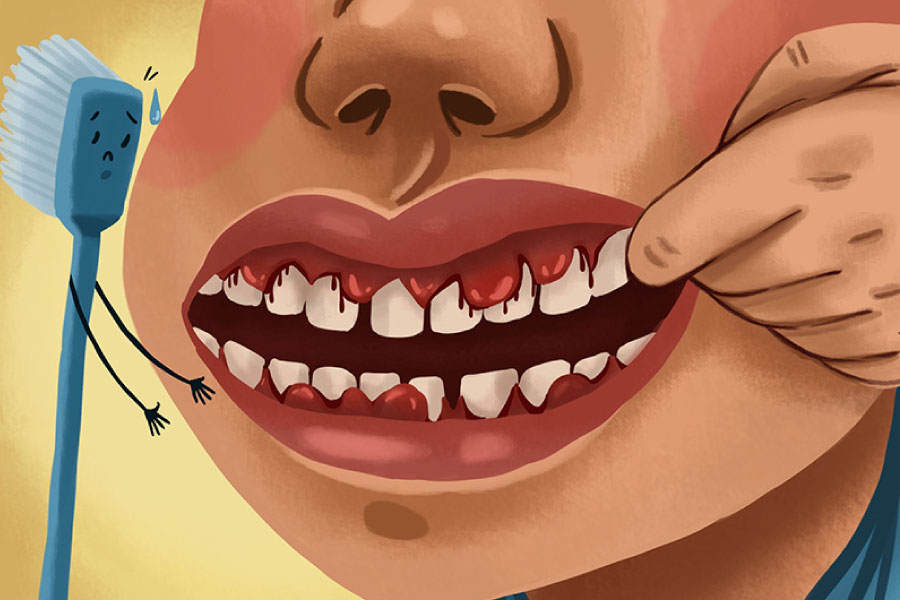 Do your gums bleed frequently? If so, there are many factors and health issues that could be the cause. Read on to learn more about some of the most common causes of bleeding gums and how our team at Hillstream Dental can help treat it!
Gum Disease
One of the most common causes of bleeding gums is gum disease. In fact, bleeding gums is often one of the first telltale signs that a patient has gingivitis, which is the name for the early stage of gum disease. Gum disease is an infection in the gums that begins to eat away at the soft tissue. It must be treated right away to keep gingivitis from progressing into more advanced stages of periodontitis. This stage can cause tooth loss and severe, irreversible gum recession.
Vitamin Deficiency
Vitamin C and vitamin K deficiencies can also cause bleeding gums. These two vitamins play a crucial role in gum health. To increase vitamin intake, we recommend adjusting your diet to have more vitamin C and K-rich foods, such as broccoli, tomatoes, oranges, kale, spinach, and bell peppers.
Improper Brushing Technique
One of the simplest causes of bleeding gums is brushing too hard. Use gentle, circular strokes when brushing over your gums. Make sure you aren't using too much pressure while brushing your teeth either because it can damage your enamel. If you are using a hard-bristled toothbrush, we recommend getting a soft-bristled brush instead. Hard-bristled brushes can actually do more harm than good and most dentists recommend using a softer toothbrush.
Dental Treatments for Bleeding Gums
The American Dental Association recommends going to the dentist twice a year for a cleaning and exam. Your biannual cleaning at either our Rochester Hills or St. Clair Shores office can help combat gingivitis and keep your gums healthy and strong. Depending on the severity of your bleeding gums, one of our dentists may also prescribe an antiseptic mouthwash to help keep bacteria and plaque at bay. Are you struggling with bleeding gums? Contact Hillstream Dental to schedule an exam and consultation!