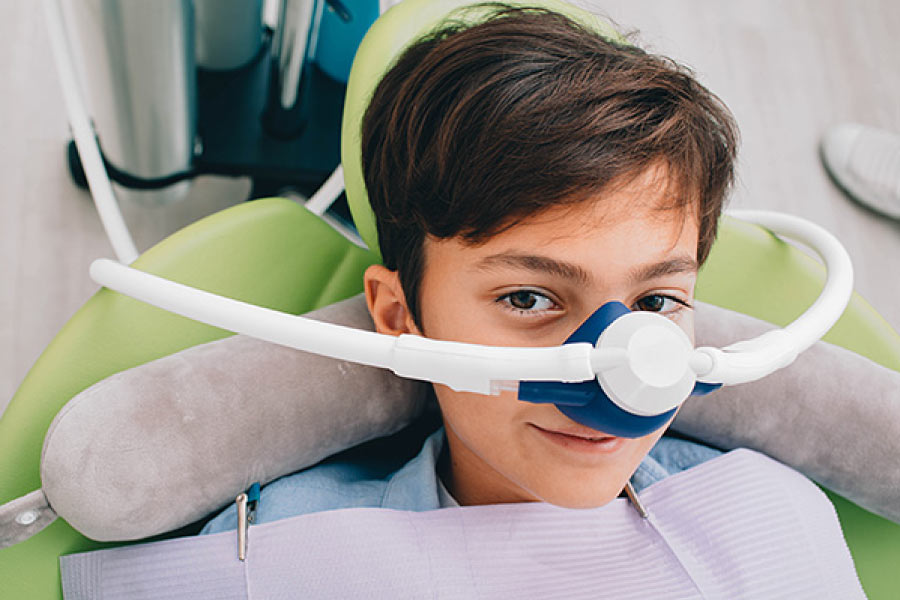 Sedation dentistry is extremely beneficial to patients of all ages. Sedation dentistry can help patients feel comfortable during more complex dental procedures or help ease their anxiety during their treatment. Hillstream Dental provides three different types of sedation dentistry with varying levels of intensity. Two of the most common forms of sedation dentistry are nitrous oxide and oral conscious sedation. Read on to learn more about these two and how they are most commonly used.
Nitrous Oxide
Chances are, you've heard someone refer to getting laughing gas at the dentist at some point or another. Laughing gas is actually a nickname for nitrous oxide. Nitrous oxide is a sweet-smelling gas that is administered through a soft mask placed over the nose. Patients breathe in the nitrous oxide and transcend into a state of relaxation and euphoria. Nitrous oxide got its nickname because many people feel giddy and laugh while on it. Nitrous oxide is a mild form of sedation and is very useful for the following reasons.
It helps anxious patients feel more at ease during treatment.
Local anesthesia is enhanced and patients feel no discomfort during mild dental procedures.
It is safe for children who have trouble sitting still or who are fearful at the dentist.
Oral Conscious Sedation
Oral conscious sedation is a stronger form of sedation dentistry. Most oral conscious sedation is administered through a prescribed pill. Patients are asked to take it before their appointment begins. Oral conscious sedation puts patients into a deep state of calm. It's called oral conscious sedation because patients will feel almost in a sleep-like state, but will still be able to talk and communicate with the dental team. Oral conscious sedation is used for the following reasons.
It provides sedation for patients during more complex, uncomfortable dental procedures.
Patients who suffer from severe dental anxiety are able to feel calm during their visit.
Sedation Dentistry Options at Hillstream Dental
Do you suffer from dental fear or anxiety or do you have a complex dental procedure coming up? No matter what the case may be, we recommend reaching out to our team in Rochester Hills or St. Clair Shores to discuss sedation dentistry. We are happy to answer your questions. In addition to nitrous oxide and oral conscious sedation, we also offer a deeper state of sedation called IV sedation. The more you know, the better decisions you can make for your overall health and wellbeing. Please feel free to contact our office to schedule a consultation!