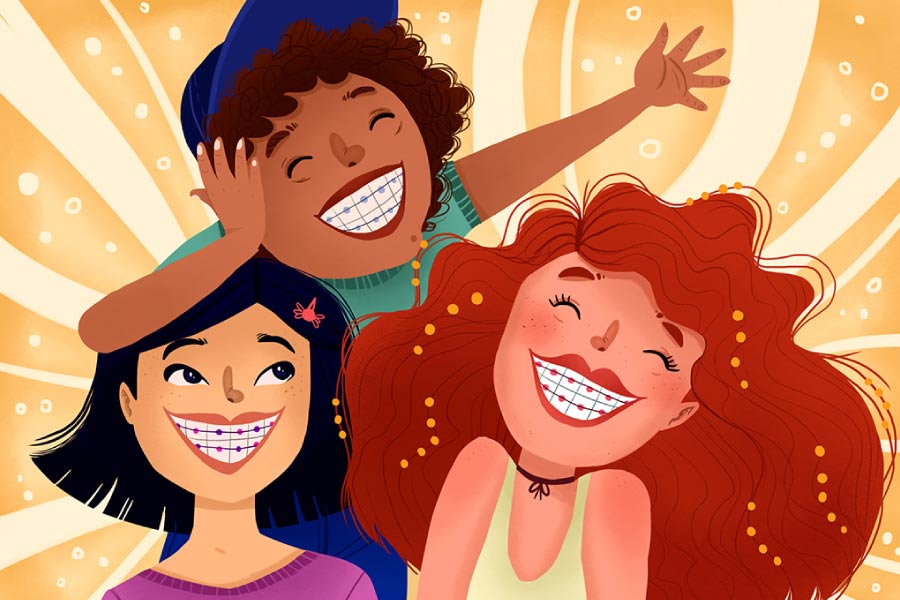 When it comes to orthodontic treatment, every patient and timeline is different! There are many orthodontic treatments available, so it's important to discuss your orthodontic needs with your dentist or orthodontist. Read on to learn more about orthodontic treatment!
When Is the Right Time to Start?
It varies! However, we recommend kids have their first orthodontic consultation as early as age 7. Early orthodontic intervention can yield more effective, long-term results. By assessing a child's orthodontic needs before all of their teeth erupt, we can detect issues early on and create a long-term orthodontic care plan. Some children may need early interceptive treatment. Commonly called phase 1, this can include palatal expanders, thumb sucking devices, or another orthodontic appliance to help nip some issues in the bud before full orthodontic treatment begins.
Common Types of Orthodontic Treatment
Wondering which type of orthodontic treatment is right for you or your child? There are many orthodontic methods available. At your consultation, we will assess your needs to ensure you have a treatment that best suits you! Here are some of the most common orthodontic methods.
Traditional Metal Braces
Ceramic Braces
Clear Aligner Therapy
Accelerated Orthodontics
Retainers
& More!
Problems That May Require Orthodontic Treatment
Did you know that orthodontics isn't just for treating crooked teeth? It can actually be used to correct a wide variety of dental issues.
Bite Alignment
Crossbite
Crowding
Eruption Issues
Impaction
Spacing
Orthodontics in Rochester Hills & St.Clair Shores
Are you seeking orthodontic treatment for yourself or your little one? We've got you covered and are here to help! At Hillstream Dental, we offer a variety of orthodontic treatments in-house. Our experienced dental team will ensure that you receive high-quality care every step of the way. Contact our office or click the link below to schedule an orthodontic consultation. We are located in Rochester Hills and St. Clair Shores.