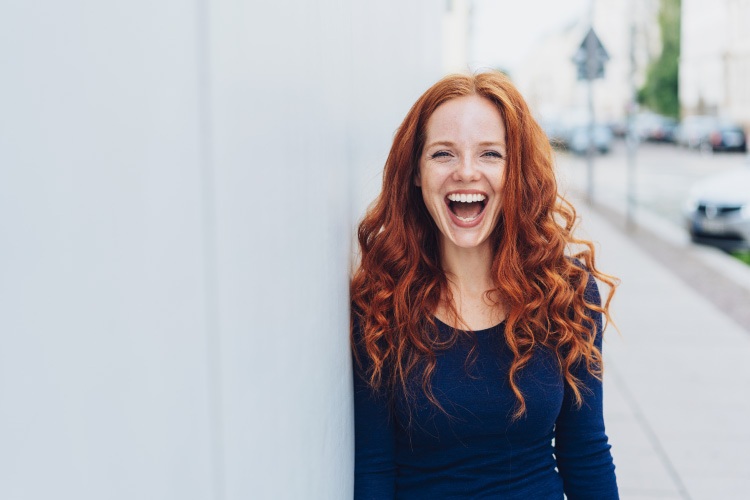 You don't have to be rich and famous to achieve a perfect smile!
Dental veneers
can give you a whiter smile, cover cracked or chipped teeth, close small gaps, and improve your smile's symmetry. Read on to learn about the process of getting porcelain veneers bonded to teeth at Hillstream Dental.
What Are Veneers?
Veneers
are thin sheets of porcelain used to cover the front of teeth that show when you smile. Porcelain is a great material because it resists stains and looks natural. Since it's also very durable, you can expect your new smile to last up to 20 years if cared for properly!
Bonding Your Porcelain Veneers
When we put traditional veneers on your teeth, we first remove a small layer of enamel. This prevents the veneer from sticking out so it'll blend in well with your natural teeth. However, we also offer Lumineers
®
, which are ultra-thin porcelain shells that do not require any enamel removal. Next, we take digital impressions for our smile preview software so we can map out a 3D model of your teeth and design your new smile. The model and impressions get sent off to our dental lab where the veneers are custom-crafted by a master ceramist. Once we have your completed veneers, it's time to bond! Bonding is done by "roughing up" the front of your tooth–cleaning, polishing, and etching–to ensure the veneer bonds snugly. A special dental cement also goes on the veneer so it sticks on the tooth's surface. We'll then use a special light to harden the cement quickly. The last step is to make sure you feel comfortable with your bite and clean up any excess cement.
Achieve a Dazzling Smile at Hillstream Dental!
If you are ready to upgrade your smile, please contact us to set up your
cosmetic dentistry
consultation! We can discuss whether traditional veneers or Lumineers are a good choice for you, as well as
payment options
to finance your treatment.