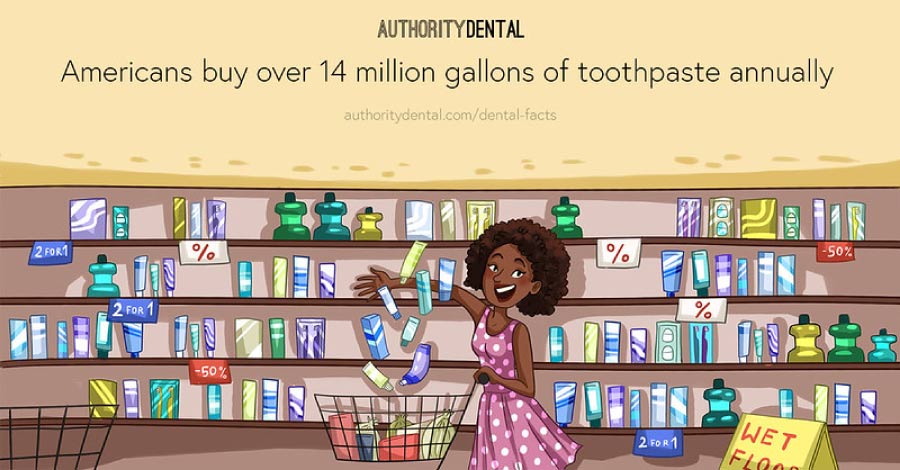 As is the case with many other products these days, it seems like there's a never-ending number of toothpastes to choose from. Chances are, you've been there, standing in front of the dental display at your local store, wondering which one of the many options you should get and whether it even matters. We're here to give you some tips to help you pick the right toothpaste for your smile.
Look for the ADA Seal
One of the quickest ways you can narrow down your choices is to look out for the toothpastes that have an American Dental Association (ADA) seal on them. These ADA seals of acceptance signify that the product has been vetted for its safety and efficacy. Instead of having to look up reviews for each and every toothpaste you find on the shelf, you can already know that these have been tested and are trusted.
Check for Fluoride
Fluoride is a naturally occurring mineral that strengthens teeth, and we recommend getting a toothpaste that has fluoride in it. In fact, all ADA approved toothpastes have fluoride. When you brush with a fluoridated toothpaste, you'll be better protected against cavities. You'll also help keep your tooth enamel strong. Enamel doesn't grow back when it's gone, by the way!
Address Your Specific Needs
There are many different kinds of toothpaste on the market today. All of these products spout different benefits. Which one is right for you will entirely depend on what your unique oral health needs are. You may want a whitening toothpaste or you may struggle with tooth sensitivity. Some toothpastes focus on controlling plaque or bad breath. If you have gum disease, you might want to go with a product that's specifically designed for gum health. Some people choose their toothpaste based on what it tastes like. Not a bad idea really. After all, if you like the flavor you'll be more inclined to brush. This is especially true for kids. Let them pick a flavored, colored or glittered toothpaste in a superhero tube if it will encourage good oral hygiene!
Family Dental Care at Hillstream Dental
Still not quite sure what toothpaste you should get? Let us help! The Hillstream Dental team would be more than happy to chat with you in order to figure out what toothpaste might be the best for your smile. We're also here for any other dental questions you might have. We offer comprehensive dental care for the entire family. Call for an appointment or click the contact link today! We have offices in Rochester Hills and St. Clair Shores.