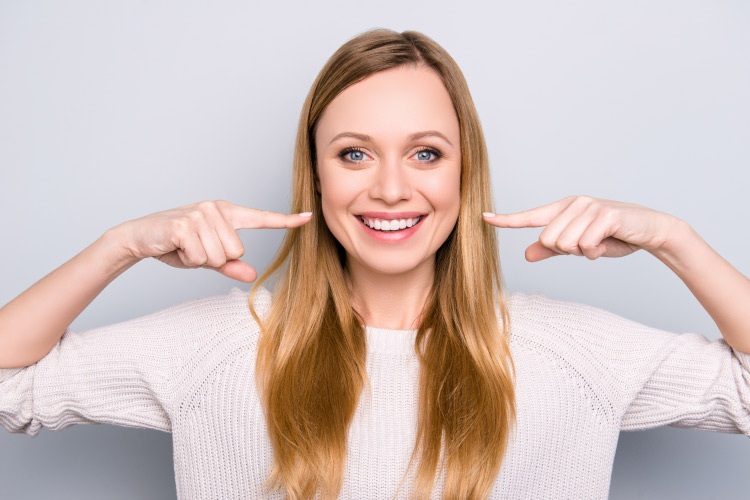 A bright, white smile can make you feel younger, more confident, and happy with your appearance. If you're looking to whiten your teeth, consider professional whitening at Hillstream Dental for a safe and effective experience that delivers dramatic results. In this blog, we'll explore the benefits of professional teeth whitening.
Look Younger

There are plenty of procedures out there that aim to make us look younger–think injections, facelifts, and more. The least invasive of them all? Professional teeth whitening. As we age, our teeth get worn out and become more susceptible to yellowing and other discoloration. Professional whitening can fix that, leaving you with a smile you'll want to show off!

Effective & Safe

If you're intent on whitening your teeth, stay away from do-it-yourself methods. The internet is jam-packed with at-home remedies for discolored teeth. Steer clear of these, as they are not proven effective and can often do more harm than good, leaving your teeth subject to irreversible erosion and painful sensitivity. But if you stick with whitening administered by a dental professional, you know your oral health will be in good hands and that you'll get the results you desire and deserve.

Oral Care Motivation

Whitened teeth are a great motivating factor when it comes to oral care. Although teeth whitening doesn't directly affect the health of your teeth, when patients make an investment in their teeth and see results they like, they are more likely to maintain the new and improved look of their teeth with preventive oral care. These habits include brushing twice a day for two minutes each time, flossing at least once a day, visiting the dentist for routine cleanings, and maintaining a healthy diet.
Teeth Whitening In Rochester Hills & St. Clair Shores, MI
Ready to improve the look and feel of your smile? Here at Hillstream Dental, we offer ZOOM!® One Visit Whitening, as well as porcelain dental veneers if you want a permanently whiter smile. Contact us today or inquire at your next appointment to get on your way to a refreshed set of pearly whites. Not looking to whiten? No problem; we cater to all dental needs with our comprehensive family dental services. We hope to see you soon!
Contact Us