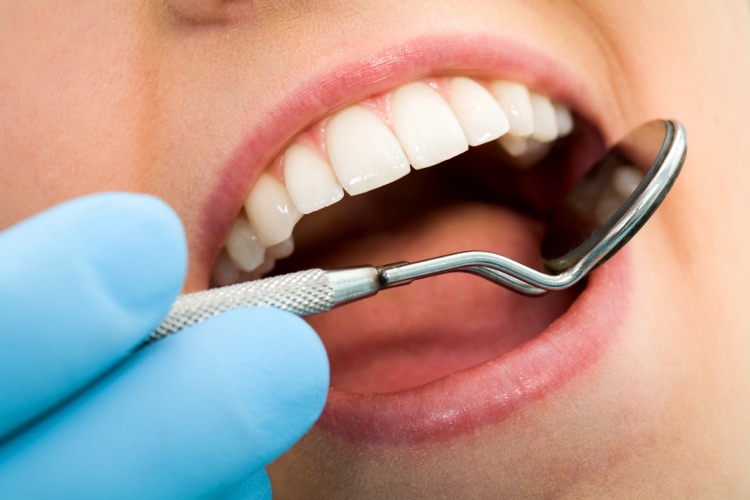 Anything having to do with "cancer" can seem pretty scary. But when it comes to oral cancer, the good news is that it's considered highly treatable when detected early. With this blog post, our goal is to help you feel well-informed about the warning signs of oral cancer, as well as oral cancer treatment.
Warning Signs of Oral Cancer
Let us know if you've noticed any of the following signs and symptoms, particularly if they persist for longer than two weeks:
Mouth sores that don't heal
Red or white patch in mouth
Oral pain
Abnormal bleeding
Chronic sore throat
Lump in cheek or neck
Difficulty when swallowing, chewing, or moving your jaw
Loosening of teeth
If you are experiencing any of these red flags, don't panic! Schedule a checkup as soon as possible at Hillstream Dental. We'll perform a visual and physical exam of your mouth, throat, and neck to check for abnormalities, and ask questions about your oral health history and lifestyle.
Depending on our findings during your oral cancer screening, you may need some additional tests, like imaging and a tissue analysis. Once we have collected all the relevant information about your case, we can give you an accurate diagnosis and come up with a treatment plan. We'll walk you through your options and be here to help you every step of the way!
Oral Cancer Treatment
Oral cancer treatment plans vary from patient to patient depending on two main things: where the cancer is found and its severity. When oral cancer is caught early, which is when the cancer cells haven't spread to elsewhere in the body, surgery is normally the first treatment option. Surgery may involve removing the tumor, cancer cells, and nearby lymph nodes, and then providing reconstruction surgery afterward.
Besides surgery, there are a few other treatment options that may be used alone or in conjunction with one another. With targeted drug therapy, a medication is used to stop the oral cancer. Radiation therapy involves high-energy beams that kill cancer cells. There is also chemotherapy, which uses powerful drugs to eliminate fast-growing cancer cells.
Routine Screenings at Hillstream Dental
Our team provides oral cancer screenings as part of our preventive dental services. These screenings are a critical part of routine oral care. Early detection gives our patients the best possible chance of curing oral cancer.
So if it's been more than six months since your last checkup, contact us today to schedule an appointment at Hillstream Dental in Rochester Hills or St. Clair Shores, MI. And if you already have an appointment scheduled at one of our offices, let us know if have any questions!
Contact Us