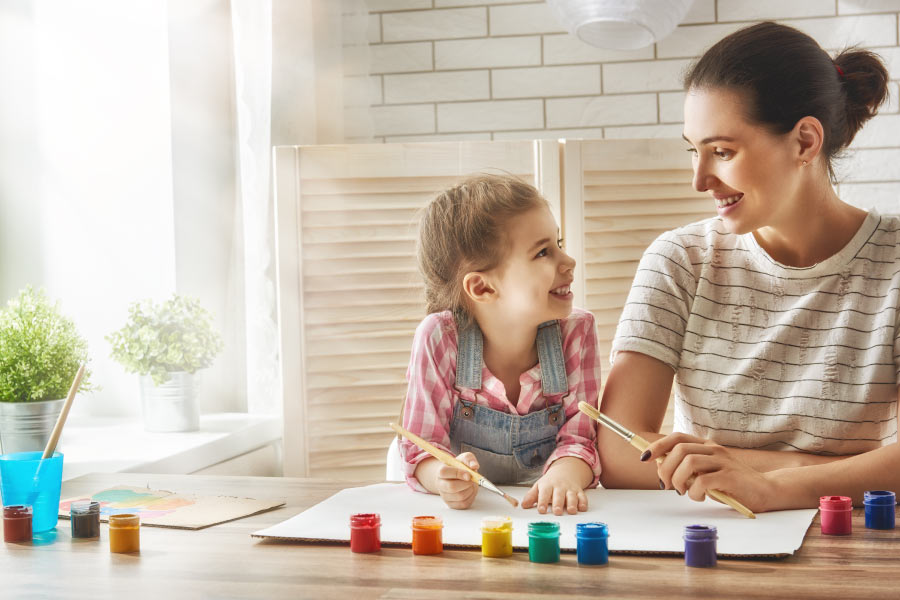 Time off from school for Spring Break is the perfect time to evaluate your family's oral health habits. Read on for simple ways to improve your oral care!
Eat a Balanced Diet

If you're staycationing for Spring Break, focus on assembling healthy meals for your family. Eating a balanced diet is one of the keys to good dental health. Help your children maintain strong teeth by providing lots of fresh fruits and veggies, lean proteins, and calcium-rich foods and beverages.

Candy, soda, snacks, and processed foods are usually packed with sugar, which is the culprit behind the formation of cavities. Sugar feeds the plaque bacteria on teeth, causing that bacteria to multiply and produce enamel-eating acids.

Make Dental Care Fun

With all this free time on your hands, use some of it to improve your family's oral hygiene! If your child is having trouble sticking to a good oral care routine, consider how you can help make brushing and flossing more enjoyable.

For example, play a 2-3 minute song or video while your little one brushes and flosses. Be sure to select a soft-bristled toothbrush and fluoride toothpaste flavor they enjoy. You'll find plenty of themed toothpaste, toothbrushes, and more at your pharmacy or grocery store. For many children (and adults!), an electric toothbrush makes brushing easier since the task is more automated. Additionally, your child might benefit from a reward system, like a sticker chart, or a more comfortable bathroom rug to stand on.

Give Us a Visit

Another great thing to do with a stretch of free time? Get your kids in for their biannual dental cleanings. Routine visits are an opportunity for your kids to get a deep oral clean, and for their dentist to spot any issues that need to be addressed.

Superb preventive care involves a healthy diet, daily oral hygiene, and regular dental visits! Give us a call to schedule appointments for your entire family.
Family Dental Care in Rochester Hills & St. Clair Shores
For comprehensive services and additional dental tips, reach out to Hillstream Dental, your dentist in Rochester Hills and St. Clair Shores. We look forward to caring for your family's smiles! Contact us today.
Contact Us