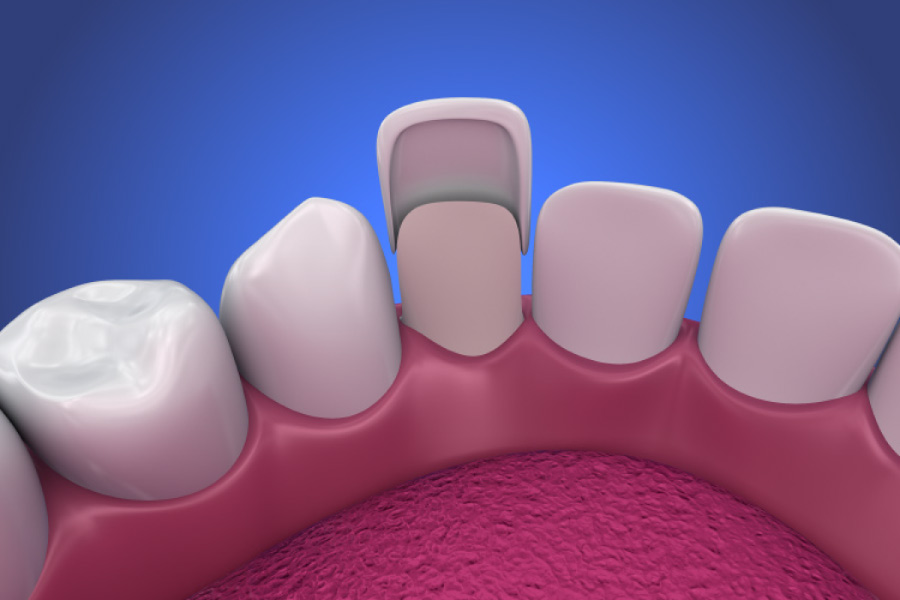 For many people, getting dental veneers didn't just change their smile—it changed their whole life. An attractive smile can ignite a boost of self-confidence that in turn leads to many other positive ripple effects. That being said, when people start looking into what the veneers procedure is like, they worry that it might be too invasive. Here's some information about what to expect to help you make an informed decision.
The Lowdown on the Veneers Procedure
A dental veneer is technically a thin shell of porcelain that matches the color of your teeth. We place this shell on the outside of your natural teeth in order to alter their appearance. If we just put this shell on your teeth as is, it could look bulky or unnatural. Therefore, we remove a thin layer of enamel in order to make room for the veneer. That way the veneer will fit snugly in place without feeling or looking unusual.
What It All Means
This initial preparation of the tooth is considered minimally invasive since it does involve enamel removal and enamel does not grow back. Don't let that alarm you though! There's no oral surgery involved. Plus, we use the proper local anesthetic when completing that step so that you don't feel discomfort.
Veneers Are a Permanent Smile Enhancement
Once the enamel is removed from your teeth, your dental veneers are fixed in place. They will look and feel like a perfected version of your real teeth. With proper care and regular dental visits, veneers can last for many years. Patients who get dental veneers are highly satisfied with the results. Because veneers are so versatile and customizable, they can improve your smile like no other cosmetic treatment available.
Dental Veneers in Rochester Hills & St. Clair Shores
Have more questions about dental veneers? We have the experience and knowledge to help! At Hillstream Dental, we offer veneers as one of our many different cosmetic dental services. If you're considering getting veneers, the best thing you can do is schedule an in-person consultation with us at either our Rochester Hills or St. Clair Shores location. That way we'll be able to assess your oral health and discuss your smile goals in order to figure out whether veneers are right for you.
Contact Us