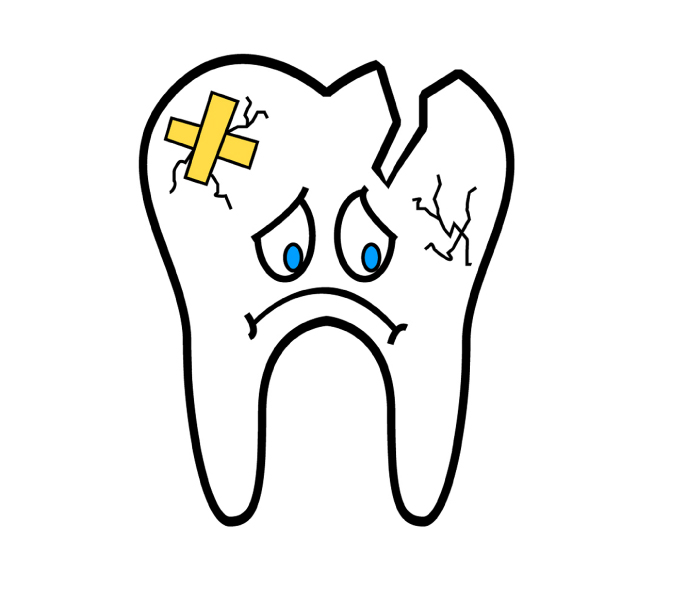 If you're experiencing a dental emergency, it's important to contact an emergency dentist as quickly as possible. Depending on how serious the issue is, you may need a same-day appointment! Is a broken tooth an emergency? Here's what to know:
Broken Teeth Are Emergencies
A few scenarios can cause chips, cracks, and other breaks, including biting down too hard on food (like a nut or piece of candy) or getting struck in the face. Breaks can also happen if your teeth are weakened by decay or grinding. The break might be obvious right away, in which case you should call a dentist. If you aren't sure whether you've damaged your tooth, but you're experiencing increased sensitivity, pain when you chew, or other symptoms, you could have a broken tooth. Call our office and see what we recommend next.
Broken Teeth Should Be Treated Quickly
If your broken tooth isn't causing pain, how serious is it? You may not need a same-day appointment if your tooth has a very small chip or crack, but it still needs treatment. Any tooth break – even a small one – weakens your tooth and makes it more vulnerable to further damage. Bacteria can also get inside a crack and cause an infection.
Until You See an Emergency Dentist, Treat the Tooth Carefully
While you wait for your appointment, be careful around the broken tooth. Try not to chew on that side. You can also rinse your mouth with warm water to keep the tooth clean. Experiencing pain? Over-the-counter painkillers should help, though we don't recommend aspirin. We also don't recommend placing painkillers directly on the tooth. This can hurt your gums.
Emergency Dental Care at Hillstream Dental in Rochester Hills & St. Clair Shores
Dealing with a dental emergency is never fun, but we strive to make the process as stress-free as possible. Our schedule always has room for same-day emergency appointments. We also offer extended weekday hours and availability on the weekends. If you break your tooth (or suspect you've broken your tooth), please call us right away. We'll ask you what happened and what symptoms you're experiencing. If you have other questions about emergency care or want to schedule an appointment, please contact us today!
Contact Us