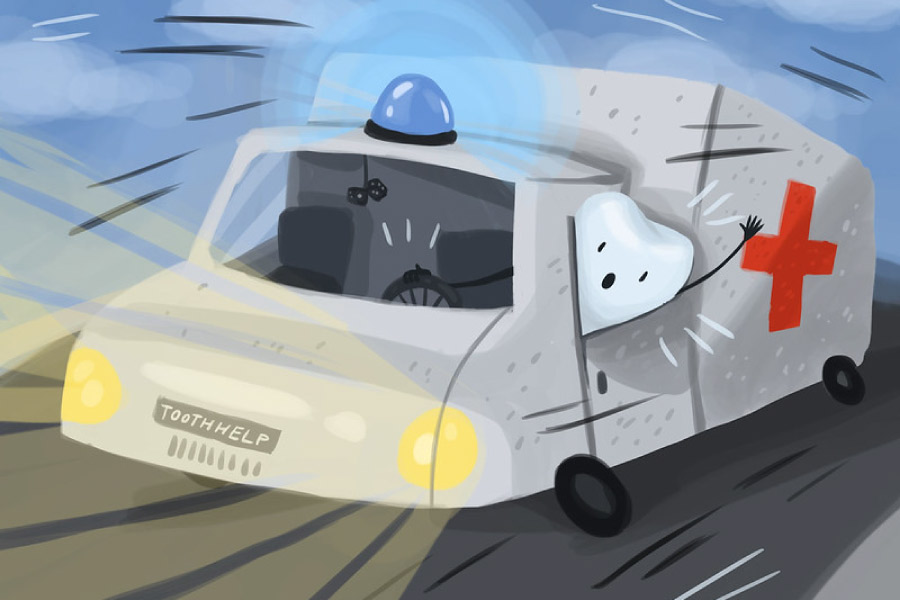 It never fails that dental emergencies happen when you least expect them to. We understand that it's not always convenient to make an emergency trip to the dentist. It's important to know which dental issues can wait for a scheduled appointment and which ones need to be taken care of right away!
Dental Emergencies That Require Immediate Care
Wondering which dental emergencies can't wait? Here are some of the most common dental injuries that need urgent dental care.
Knocked-Out Tooth

Pick up the tooth by the crown and gently rinse it off. If possible, put it back in place and bite down gently over gauze until you get to the dentist. If you can't put it back into the gums, transport your tooth in a cup of milk.

Severe Oral Infection

If you have severely swollen gums and puss pockets around the tooth, you need emergency dentistry. Bacteria from a bad infection can spread quickly throughout the body. Infections can also cause chronic pain and sensitivity.

Broken, Chipped, or Cracked Tooth

A broken, chipped, or cracked tooth can be extremely painful and also lead to infection. Collect all of the broken pieces that you can and visit your dentist right away. If you experience any type of dental trauma or injury, please contact an emergency dentist immediately.
Preventing Dental Emergencies
There are a couple of steps you can take to minimize the need for emergency dental services. First, maintain your regular dental visits. When we see you twice a year we can help you maintain good oral health. If there's a potential problem, we can catch it early before it becomes severe enough to need urgent attention. Second, get a custom sports mouthguard for the active members of your family. Many emergency dental visits are the result of sports-related injuries.
Emergency Dentist in Rochester Hills & St. Clair Shores
At Hillstream Dental, we take great pride in our emergency dental services. We leave room in our schedule to accommodate emergency calls so that we can see patients with severe dental injuries the moment they get to our office. We understand that dental emergencies can be very stressful. Our compassionate team will help you feel at ease and comfortable while working quickly to treat your dental injury. If you're in the Rochester Hills or St. Clair Shores area, we recommend saving our contact information. If you ever need emergency dental care, you will have our number readily accessible. We never want you to have to wait in pain. We're there for you!