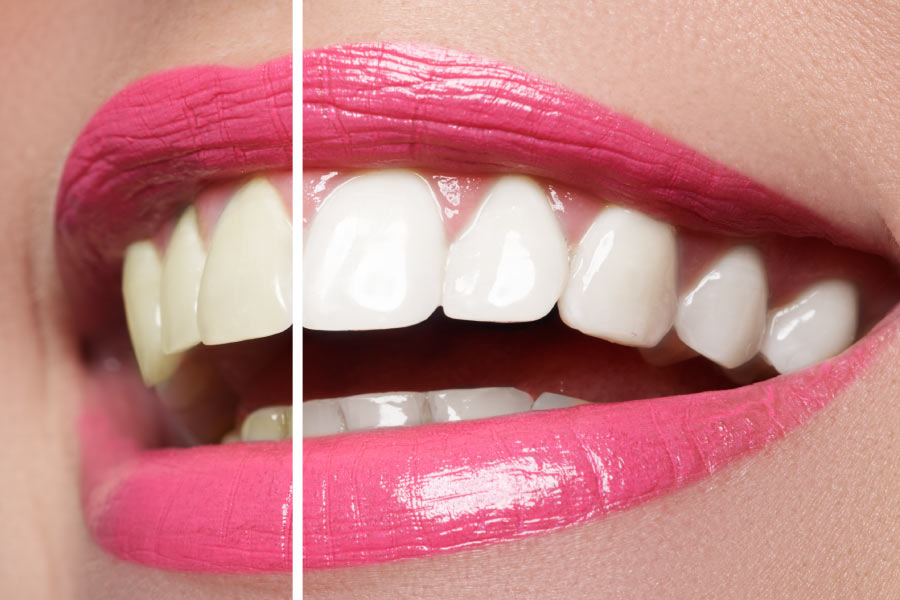 Do you wish your smile was whiter and brighter? Surface stains caused by smoking, certain foods, or age discolor and dim your teeth. Thankfully, there are whitening treatments that lift these stains and transform your appearance! Does the process damage your teeth?
How Does Teeth Whitening Work?
At our office, we use the Zoom One-Visit Whitening system. We cover your lips and gums and then apply the hydrogen peroxide gel. This is a much stronger bleach than what you'll find in over-the-counter products. The Zoom light activates the gel, which breaks down the stains on your enamel. One-visit whitening takes about 45 minutes total. You may feel some sensitivity, but we can help reduce this sensation.
Does Teeth Whitening Cause Damage?
Frequent use of over-the-counter teeth whitening products can be bad for your teeth. The science isn't settled on whether excessive bleaching damages the actual enamel, but it can hurt your gums, throat, and lips. Getting professional treatment is much safer and because the gel is stronger, you don't need to whiten your teeth as often. This significantly reduces any risks to your smile. Teeth whitening is not recommended for certain people, like those with untreated gum disease and tooth decay. The bleach can cause further inflammation and severe pain. Luckily, we can treat these issues and restore your oral health! Once that's done, you'll most likely be able to get your teeth whitened.
Teeth Whitening at Hillstream Dental in MI
At our Rochester Hills and St. Clair Shores offices, we offer teeth whitening in one visit. Under the guidance of our team, the treatment is effective, fast, and safe. Whether you have a special event coming up or have just always wanted whiter teeth, now is a great time to try professional whitening! Please contact us today to see if you're a good candidate.