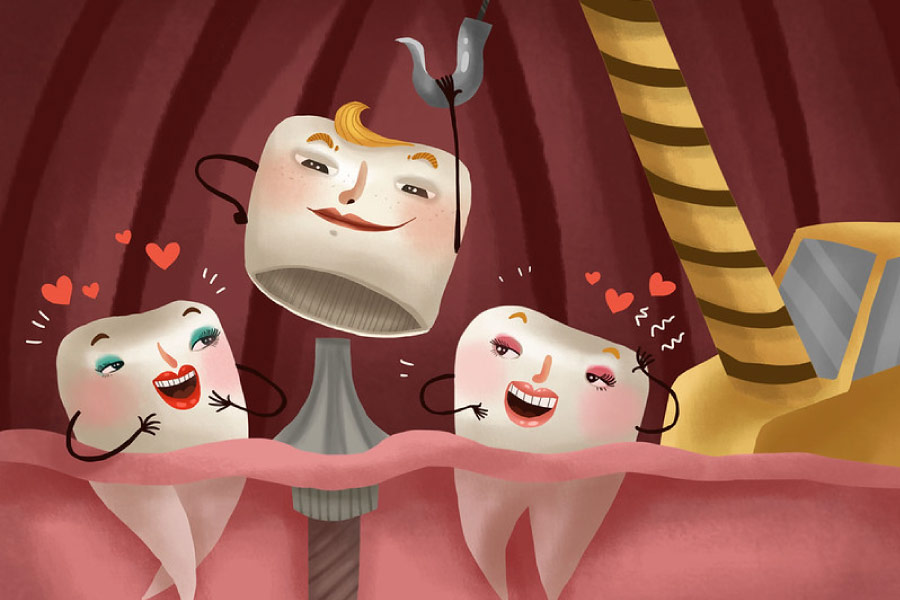 If you're missing teeth, then chances are you've heard about dental implants! They may seem a little complicated, but don't worry, Hillstream Dental can help you better understand this revolutionary tooth replacement solution. Keep reading to learn everything you need to know about implants from tooth preparation to implantation!
What Are Dental Implants?
Dental implants are tiny biocompatible titanium posts used in dentistry to replace natural tooth roots. They are surgically implanted in the jawbone and fuse with the bone over time. Dental implants are used to replace missing teeth. Therefore there is no tooth preparation or tooth shaving involved in the implant process. Implants create a stable foundation for tooth restorations (crowns, bridges, and dentures) to snap onto. Unlike traditional crowns and bridges that are often bonded to healthy teeth, dental implants do all of the work to keep your false, replacement teeth in place.
The Dental Implant Process
After your Hillstream Dental dentist has determined that dental implants are the right option for you, they will ensure your jawbone is strong enough to support your new implants. If your jawbone density isn't where it should be, you may need a bone graft before continuing the dental implant process. Once your jawbone is strong enough, your dentist will perform your dental implant placement procedure. We use computer-guided implant placement technology to ensure your implants are in the proper position in the jawbone. After the procedure, we will wait until your implants fuse with the bone before attaching your replacement teeth. Depending on how many teeth you're missing, you will either get a custom-made crown, bridge, or denture to fill in the gaps in your smile!
Why Are Dental Implants Popular?
Dental implants are one of the most permanent, long-lasting tooth replacement solutions available. Some additional benefits include:
Easy maintenance
Improved jaw health
More youthful-looking appearance
Natural-looking results
& more!
Tooth Restoration in Rochester Hills & St. Clair Shores
Ready to start your tooth replacement journey? Our team at Hillstream Dental would love to help you regain a healthy, complete smile with dental implants. Please contact our office in Rochester Hills or St. Clair Shores to schedule your implant consultation!