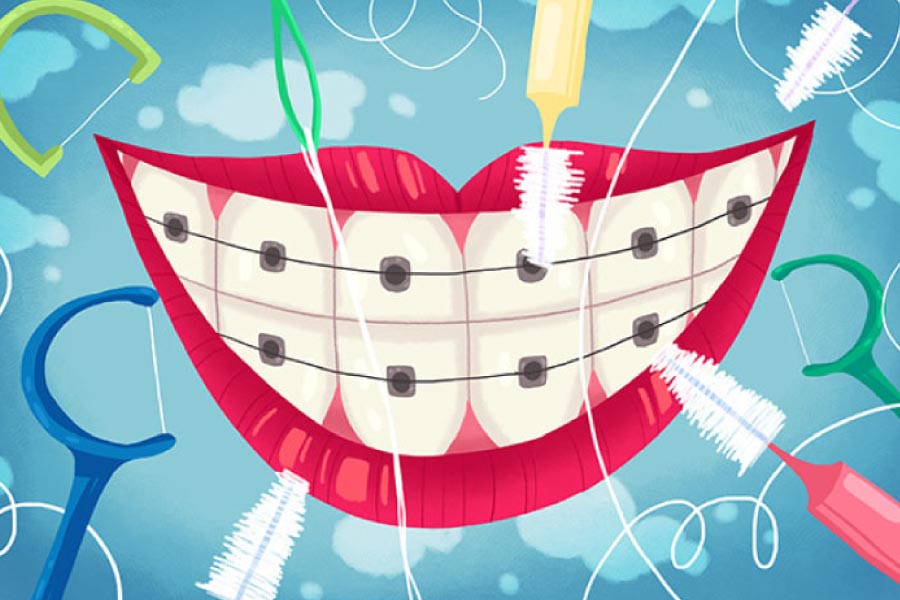 Braces are meant to get you to a straighter smile. However, along the way it's important to keep your smile clean and healthy. Because of their nature (you know, those brackets and wires), it requires a little bit more effort to keep your teeth clean when you're wearing braces. That doesn't mean it's difficult or impossible! Here are some tips for maintaining a healthy smile while wearing braces.
Add to Your Dental Cleaning Toolkit
If you just got your braces on, you may realize pretty soon that it's not that easy to floss around the hardware with traditional dental floss. Instead, you may want to consider picking up some floss threaders. They will help you continue flossing in between your teeth and around your gum line. Water flossers are also a helpful tool in washing away any debris that may be stuck between your teeth.
Clean or Rinse After Meals
It's common for food and debris to get trapped in your braces. We suggest that you start the habit of brushing your teeth after your meals. If that's not always possible, then at the very least you can rinse your mouth with water to flush out some of those particles that may be stuck.
Keep Up with your Orthodontist & Dentist Appointments
By continuing to see your orthodontist and dentist throughout the time you're wearing braces, you're helping ensure that your teeth stay clean. While you are wearing braces it's still important to get a professional cleaning. We'll also be able to see if any health concerns are developing and stop them in their tracks.
Healthy Smiles at Hillstream Dental
If you or your child need more tips on maintaining good oral hygiene during braces treatment, don't hesitate to reach out to us at Hillstream Dental. Our friendly team is always happy to help our community figure out the best way to keep their smiles healthy and bright! Feel free to email us, or call one of our practice locations in Rochester Hills or St. Clair Shores directly.