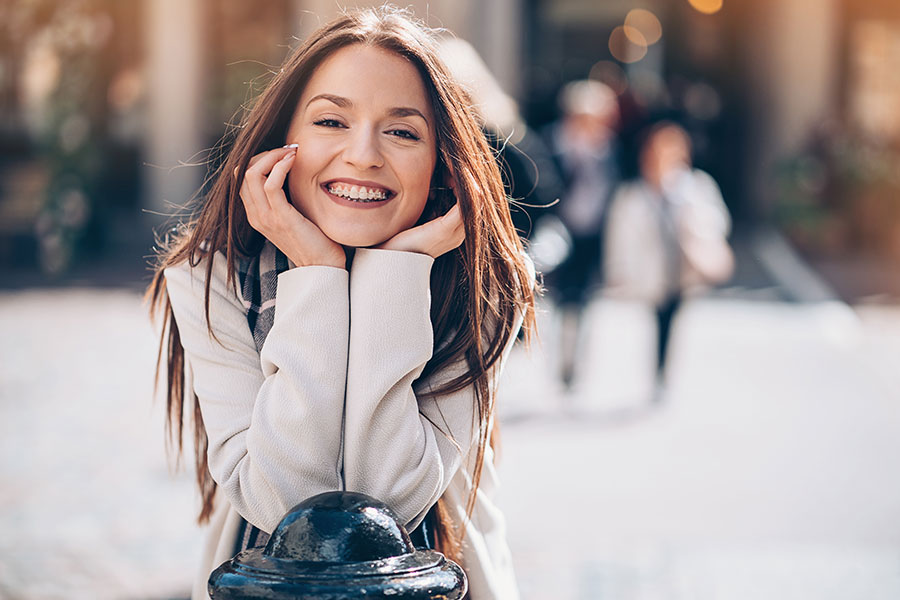 Receiving orthodontic braces can enhance the quality of a person's life through increased confidence, health, and a beautiful smile. But it's also a lifestyle change that requires plenty of care to produce optimal results. If you're curious about braces or you've recently had them put in, here's a few things to keep in mind.
Adjusting to Braces
Traditional metal braces can sometimes cause discomfort at first. This is common and not something to worry about. It should subside within days as you get used to the feeling of having the appliance on your teeth. Sometimes friction can occur between the brackets and your cheeks, causing sores. If this happens, you can apply dental wax on the brackets to cushion the area and prevent more friction.
Brushing
When brushing with braces on, it's helpful to use an angled toothbrush. To get into the in between spaces, you can use an interdental toothbrush. We recommend taking special care and time while brushing with braces. Use gentle, circular motions on each tooth.
Flossing
Even though braces are a bit of an obstacle during flossing, it's still important to floss regularly. To do this effectively, you can thread the floss in between wires and teeth. You can also try a waterpik for additional help cleaning.
Eating
Certain foods can damage or weaken your braces. Chewing on ice can pop off a bracket. Avoid eating chewy foods like caramels and other sticky sweets. Hard or tough foods like hard candy, hard bread or bagels are also risky when wearing braces. Corn on the cob, pretzels, and other hard to eat foods should be avoided as well. Sometimes foods are easier to eat and easier to clean up after if you cut them in pieces instead of trying to bite down on them.
Maintenance
Having braces means visiting Hillstream Dental as scheduled. Missed appointments can set back progress and leave your teeth vulnerable to plaque, tartar, and gingivitis. Always maintain scheduled visits for preventive care and orthodontic adjustments when wearing braces.
You Can Do It!
Braces require some sacrifices but you'll be done before you know it. Your straight smile will be worth the extra effort. If you have any questions about how to care for your braces, call us. Our friendly Rochester Hills or St. Claire Shores staff will be happy to help. We hope to see you soon at your next appointment!