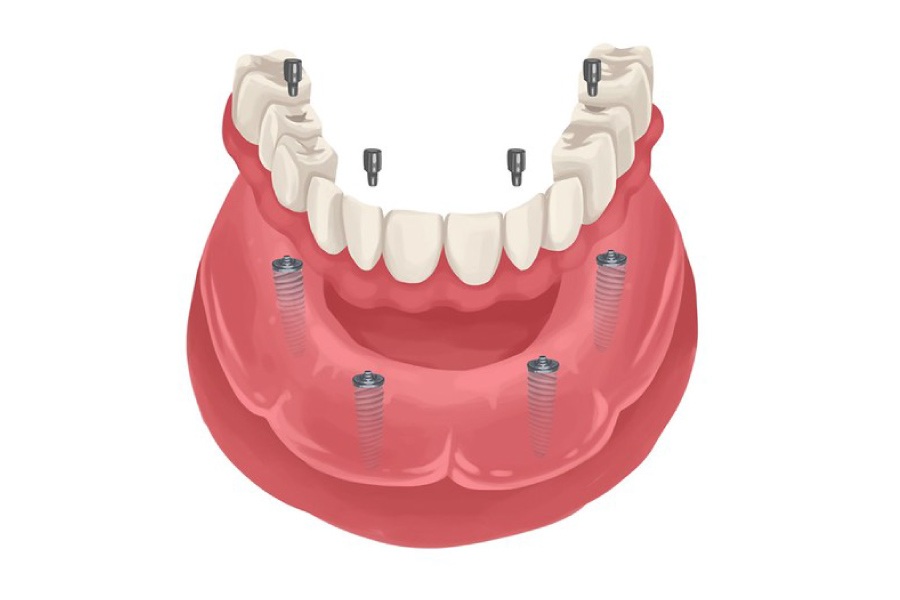 If you're suffering from tooth loss, chances are you're doing your research to find out which tooth-replacement option is best for your needs. For patients missing multiple teeth, dentures are usually the treatment of choice. However, did you know that not all dentures are created equally? Here's what you need to know about traditional and implant-supported dentures!
Traditional Dentures
Traditional dentures have an acrylic, gum-colored base with false teeth attached. To keep them in place, patients use an extra-strength denture adhesive. Traditional dentures sit on the gum line. Some patients experience trouble with their dentures coming unglued and shifting when they eat or talk. Other denture wearers claim that traditional dentures are not comfortable and can even agitate the gums and cause sores. With traditional dentures, the jawbone lacks stimulation and will erode over time. This can alter facial shape and occasionally patients will need to get new dentures to adjust to jawbone loss.
Implant-Supported Dentures
Thanks to advancements in dentistry, there is now a better option for denture wearers. Dental implants are small titanium posts that are placed directly into the jawbone. Their job is to stimulate the bone and provide a foundation for dentures or other tooth restorations to connect to. Most denture patients will need anywhere from three to seven implants for their implant-supported dentures. Once the implant procedure is complete, patients can simply snap their dentures onto their implants. The dentures won't budge until patients take them off for cleaning at the end of the day! With implant-supported dentures, patients' jawbones will remain healthy and strong, their cheeks and lips won't begin to sink, and their false teeth will stay in place.
Schedule Your Implant Consultation
Ready to regain a full smile and preserve your jawbone health at the same time? Our team at Hillstream Dental is ready and equipped to provide exceptional implant care! We'd love to join you on your tooth replacement journey. Contact us in Rochester Hills or St. Clair Shores to schedule your consultation!