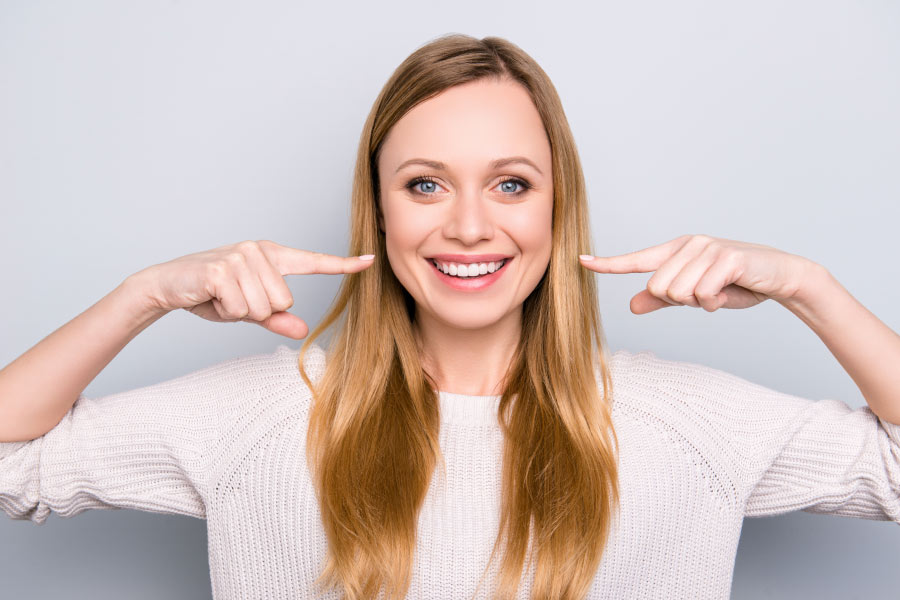 It's hard to overestimate the power of a beautiful, white smile. Not only can having whiter teeth give you a major boost in confidence, but it can also make you look years younger and motivate you to keep your teeth healthy. But what if you weren't born with naturally white teeth? Modern cosmetic dentistry has the answer!
1. Go in for Your Routine Dental Cleanings
This solution might seem so simple that you haven't even considered it. Brushing your teeth regularly at home will help keep yellow plaque from developing on your teeth, but going in for a professional teeth cleaning can also make your teeth look whiter and brighter. This is because your dental hygienist has the special tools and techniques to clear away any built-up plaque and tartar, boosting the beauty of your teeth.
2. Get Professional Teeth Whitening
Getting a teeth whitening treatment is one of the most common and popular ways to attain a whiter smile. With professional teeth whitening, special bleaching agents are applied to your teeth, and depending on your specific treatment plan, they can make your teeth multiple shades whiter.
3. Consider Porcelain Veneers
If you're dealing with teeth staining that's too severe for a cleaning or teeth whitening treatment to fix, then you have another option, dental veneers. Rather than changing the color of your natural teeth, dental veneers are thin shells that cover up the discoloration and give the appearance of whiter teeth. These veneers are super-thin so they look and feel natural!
Transform Your Smile at Hillstream Dental
Are you interested in transforming your smile with one of the three treatments we just mentioned? Schedule a consultation at Hillstream Dental today! We'd love to help you achieve a whiter smile at either of our practice locations in Rochester Hills and St. Clair Shores.
Contact Us