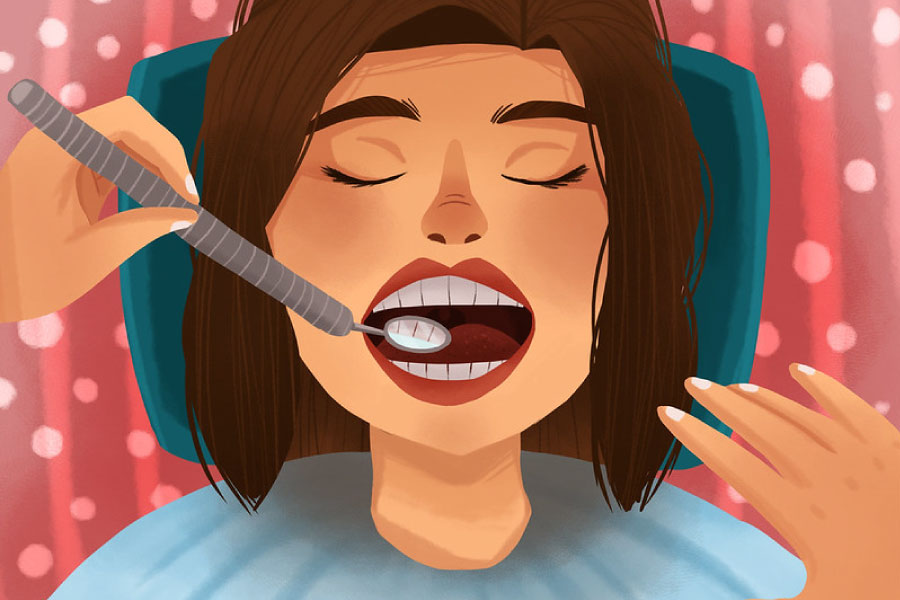 Routine visits to the dentist are important when it comes to keeping your teeth clean, healthy, and free of decay. But did you know we do more than that while you're in our chair? Your exam also includes a screening for oral cancer. Here's some information about why oral cancer screenings are so important.
1. Early Detection is Key
With most cancers, early detection can be a lifesaver, literally. And oral cancer is no exception. When you stay current on your routine exams, you increase your chances of oral cancer being caught in its early stages.
2. Avoid Complications
The earlier oral cancer is diagnosed, the fewer complications you're likely to experience from that cancer. Most early stage oral cancer is caught by professionals at routine dental visits.
3. It's Easy
Oral cancer screenings aren't invasive and annoying. They're simple, quick, and easy. You don't have to schedule a separate appointment because they're just a part of your biannual visit to us.
4. You'll Get Your Teeth Cleaned, Too
Since we screen for oral cancer as part of our routine cleaning and exam, you'll leave your cancer screening with that wonderful feeling of freshly clean teeth. During your professional cleaning, our hygienist will thoroughly clean plaque and tartar from your teeth. Patients are encouraged to come in every six months because even individuals with great oral hygiene habits can't get all of the plaque off their teeth that a hygienist can. At that visit, we'll check for other issues such as decay and gum disease. It's a visit you won't want to miss!
5. Peace of Mind
There's nothing worse than fretting about things that may or may not be going on with your health. One easy way to eliminate the worry over oral cancer is by keeping up with these regular screenings.
Preventive Care in Rochester Hills & St. Clair Shores, MI
From routine cleanings to cancer screenings, our team at Hillstream Dental emphasizes the importance of preventive care. Small problems that are tackled early prevent bigger problems later on. Don't have your next visit scheduled? Give us a call to get yourself a spot on our calendar!