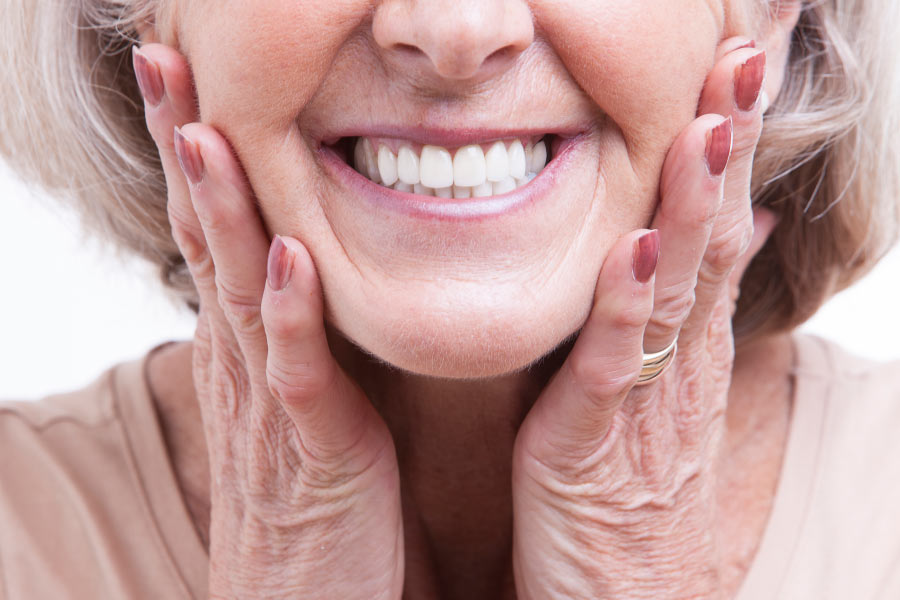 Are you unhappy with certain aesthetic aspects of your smile? You're not alone! Many people are interested in cosmetic dentistry and want to tweak their smile's appearance. Whether you're in the market for a small touch-up or a complete transformation, veneers and Lumineers® are popular cosmetic treatments. Either one can take your smile to the next level! What's the difference? In this blog post, we'll discuss veneers and Lumineers and what they can do for your smile!
Porcelain Veneers
Veneers are durable shells of porcelain that mimic the natural appearance of teeth. They are bonded to every tooth the patient desires to change. Each patient has the ability to completely map out their new smile. With the help of our smile experts, you can choose your veneer's color, shade, length and shape. In order to place veneers, a layer of enamel is removed so that they sit flush next to the remaining natural teeth. Because of this step, veneers are a permanent cosmetic treatment.
Lumineers
Lumineers offer the same smile customizability as veneers. However, they are made from a thinner porcelain material. Because Lumineers aren't quite as thick as their traditional counterparts, they require less enamel removal before placement. They can be removed without causing major damage to the tooth. Lumineers are a less invasive form of veneers. They are still durable, however they aren't as good as veneers in covering severe tooth stains and other cosmetic issues.
Choosing the Right Treatment
When it comes to choosing veneers or Lumineers, there's not one correct choice. It truly depends on your preference and the level of cosmetic corrections you're wanting. Each patient is different, so it's important to weigh the pros and cons of each treatment and talk to our professional team before making your decision.
Schedule Your Cosmetic Dentistry Consultation
Ready to finally achieve your dream smile? Contact Hillstream Dental today and we can set you up for an in-house veneers/Lumineers consultation. Our team will help you map out which treatment is right for you and walk you through your financial options to help you fit a beautiful smile into your budget!