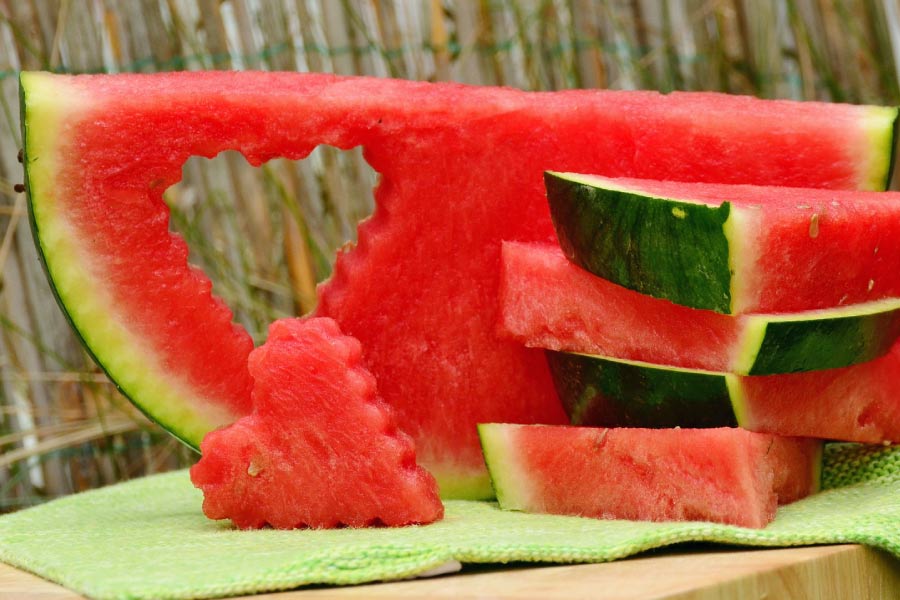 Summer is the time for tasty treats like ice cream and sodas. Sadly, these aren't great for your teeth. That doesn't mean you can't ever partake, but there are tooth-friendly and summer-ready alternatives! Celebrate National Fresh Fruit and Vegetables Month with these tasty and healthy foods.
Watermelon
Watermelon is the perfect summer fruit because of its natural sweetness. It's delicious eaten plain or blended into cold slushies and smoothies. Why is this fruit good for your teeth? Watermelon is 90% water. Fruits with high water content help wash away food particles and neutralize the acids that cause tooth decay.
Cucumbers
Like watermelon, cucumbers are full of water. They're also high in fiber and because of their crunchiness, they scrub your teeth while you eat. The green veggie is also helpful at neutralizing acids in your mouth. Eat cucumbers in salads or as a snack with dip.
Avocados
This green fruit is famously creamy and nutritious. It's packed with nutrients like potassium, which help fight tooth decay. Avocados might also help prevent oral cancer! Enjoy avocados sliced in a salad or spread on toast. You can also make homemade ice cream by blending avocados with ingredients like coconut milk and bananas before freezing.
Apples
Apples are a traditional autumn treat, but you can enjoy them all year-round. They're great because you can choose if you want an apple that's sweet or tart. All apples contain fiber and vitamin C, which are beneficial to your teeth and gum health.
Keep Your Smile Healthy This Summer at Hillstream Dental!
Brushing, flossing, and eating teeth-friendly treats are all part of maintaining great oral health. We know summers can be busy, but don't forget if you're due for a cleaning and exam! Our dentists at our Rochester Hills and St. Clair Shores locations are here to provide excellent dental care to every patient. If you have any questions or want to schedule an appointment, please contact us today.