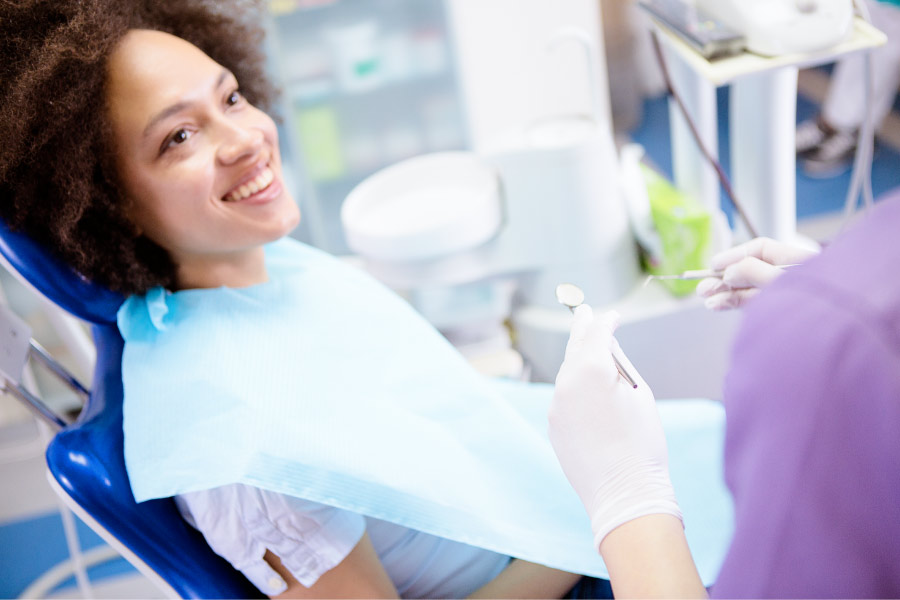 Sometimes getting to the root of your tooth pain or discomfort means making an appointment for root canal therapy. Unfortunately, root canal therapy is surrounded by misconceptions. A root canal can resolve pain and help you keep your natural tooth! Are you surprised? Check out these myths and facts to see what else will surprise you about root canals.
Root Canal Facts & Myths
Myth:

Root canals are painful.

Fact:

With the help of modern dental technology and better dental sedation methods, root canal treatments are no longer a painful procedure. The pain or sensation that may be felt during the treatment is likely from the infected tooth receiving treatment. However, one of our team members will administer an anesthetic to numb the tooth and surrounding area to provide you with a comfortable experience.

Myth:

It's better to pull a tooth than receive root canal therapy.

Fact:

While some patients may need their teeth pulled, it is in your best interest to maintain or restore your natural teeth. Keeping your natural teeth for as long as possible help with proper eating, chewing, and alignment. Most root canal treatments are successful and can save you from tooth extraction and other extensive dental treatments.

Myth:

A root canal will result in no irritation after the treatment.

Fact:

When a root canal is complete, it's essential to make a follow-up appointment with your dentist. The follow-up appointment allows for a permanent filling or crown on the tooth. A permanent restoration will protect the tooth from further damage. During this appointment, we will also make sure you are healing properly and not feeling any lingering discomfort.
Root Canal Therapy at Hillstream Dental
If you're experiencing tooth pain or discomfort and have delayed scheduling a dental appointment due to fear of a root canal, we hope these myths and facts have changed your mind. Our experienced and compassionate Hillstream Dental team does everything possible to make you feel comfortable and relaxed during restorative treatments. We have convenient locations in Rochester Hills and St. Clair Shores. Give our office a call to schedule your visit or learn more about our root canal process.
Contact Us