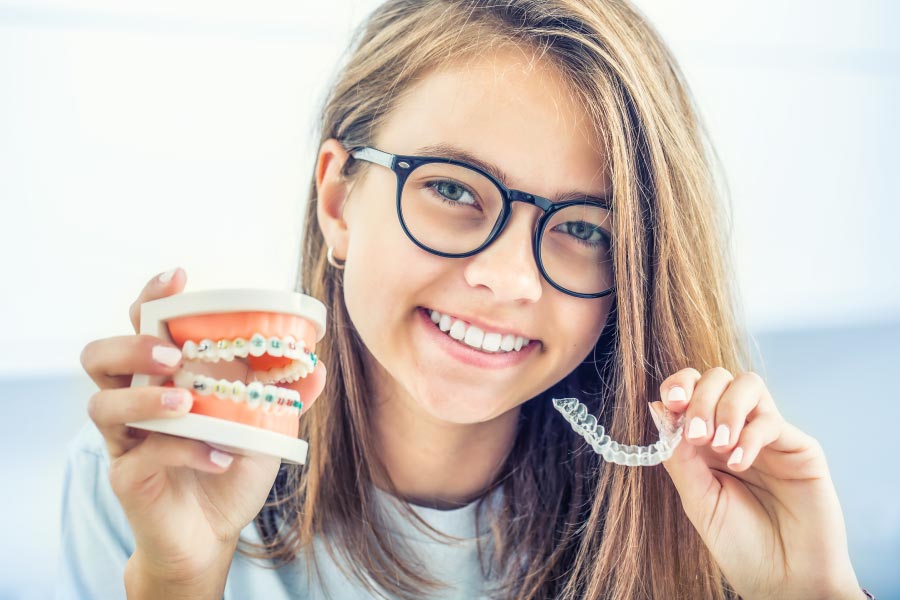 Thinking about Invisalign® as an alternative to traditional braces for your teeth? It's a great option for both teens and adults, but there are some important factors to consider. In today's post we will help you figure out whether or not Invisalign is a good fit for your teenager.
Pros of Invisalign for Teens
There are a few really great reasons why Invisalign is a good fit for certain teenagers. One of the problems with traditional braces is that they make cleaning the teeth difficult, especially when it comes time to floss. With removable aligners, kids have no excuse not to brush and floss. Invisalign also requires fewer visits to the dentist. This can make treatment easier to schedule for a busy teen. And finally, Invisalign is a great option if you're worried about your child following all of the food limitations that traditional braces require. With clear aligners your kids can eat all their usual favorites, they simply remove the aligners to eat.
Cons of Invisalign for Teens
Aligners might not be a great fit for every teen. The success of treatment depends on your child wearing the trays at all times. They need to be worn a minimum of 22 hours a day. This means they should only be taken out when your teen is eating or cleaning their teeth. This might be a challenge for some teens. Worse yet, if you worry that your kid might lose their aligners, traditional braces may be a better route to consider.
Invisalign in Rochester Hills & St. Clair Shores, MI
Ready to take your smile to the next level? Invisalign is an easy, comfortable way to transform your smile and achieve beautiful results in no time. Clear aligners are a great fit for adults and many teens as well. It all starts with a consultation at our office. Don't worry though if Invisalign isn't a good fit. We offer many other orthodontic options to solve all types of misalignment. Give us a call to set up your orthodontic consultation today.