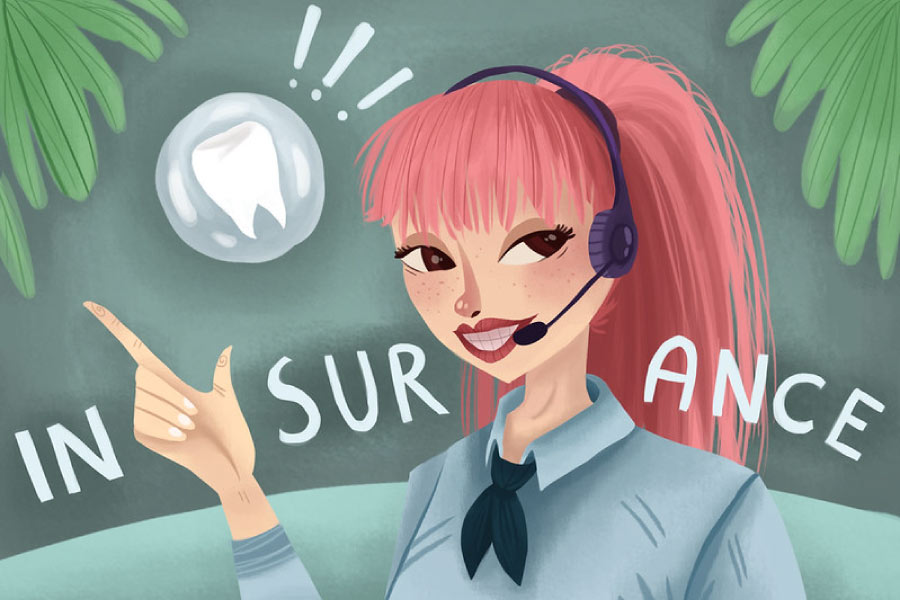 Essential dental treatments like cleanings, X-rays, and screenings, don't have to be out of your financial reach. Instead of worrying about your healthcare budget, you can relax. Especially once you see that no insurance dentistry may be a good financial option for your family's dental care.
Meet No Insurance Dentistry
The best way to think of no insurance dentistry, like our Dental Savers Plan, is as if it were a subscription program. In-house dental membership plans are for patients without insurance or for those who are underinsured. These plans provide patients with greater access to quality dental care at an affordable monthly or annual price! Although an in-house membership plan can save you money, it provides a different type of savings than a standard dental insurance plan.
What Does a Dental Savers Plan Cover?
Unlike dental insurance, which generally covers preventive treatments and a portion of restorative, and emergency treatments. A dental plan in-house covers preventive care and then may discount other dental services that are restorative or optional. Hillstream Dental's in-house plan covers two routine cleanings including fluoride treatments and oral cancer screenings, one exam and X-rays for essential preventive care. We also include one emergency exam. Plus, our Dental Savers Plan provides you 15-20% off all other services that are not included in our plan!
Dental Savers Plan Pros
If you generally have good oral health, a dental savings plan can save you money because it focuses on preventive treatments. Other pros of a Dental Savers Plan include:
You usually pay a lower monthly or annual fee
Your benefits begin immediately
You pay for only the dental care you need
Access to affordable, quality dental care
More flexibility to choose your treatment
Discounts available for cosmetic treatments that are not covered by dental insurance
High-Quality Dental Care in St. Clair Shores & Rochester Hills, MI
If no insurance dentistry and its pros sound like they can benefit your budget, give our office in St. Clair Shores or Rochester Hills a call. Our friendly financial team at Hillstream Dental understands the financial side of dental care. They can help you navigate your dental insurance or set you up on our savings plan. We don't want financial worries to keep you from getting the quality dental care you need, when you need it. Give us a call or click the contact link to set up an appointment.
Contact Us