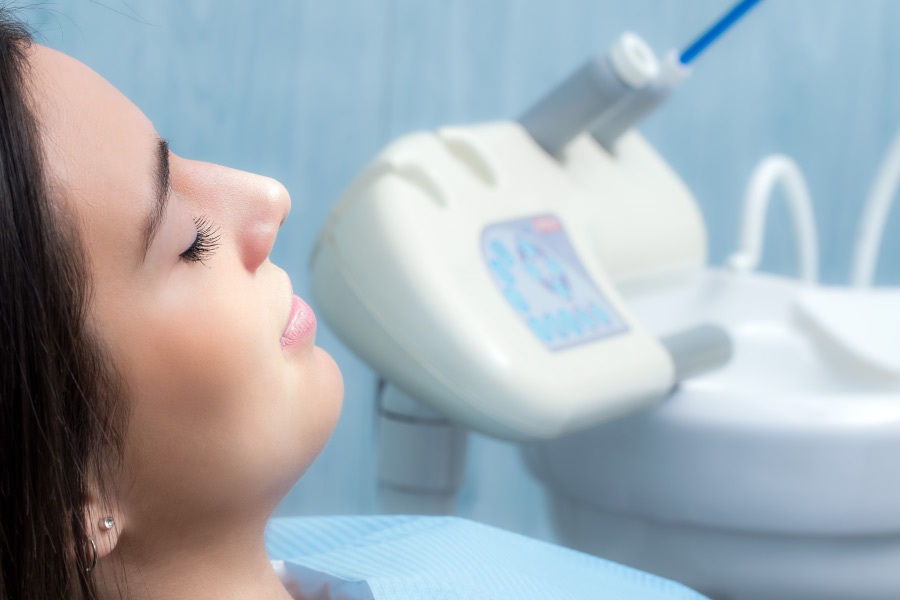 Whether you're due for a major dental procedure or dealing with some serious dental anxiety, ask Hillstream Dental about IV sedation. This is an important treatment that benefits some of our patients. To learn more about IV sedation and the other sedation options we offer, keep reading.
IV Sedation: What to Expect
If you're coming in for a very involved dental procedure, we offer IV sedation to keep you calm and comfortable. During your treatment, a sedative will be administered intravenously and you will be monitored by our team throughout the entire experience. The effects of IV sedation take awhile to wear off. Therefore, you'll need someone to drive you to and from our office for your appointment.
Other Sedation Options at Hillstream Dental
Nitrous Oxide

Nitrous oxide, also known as laughing gas, is the most basic form of sedation dentistry. Nitroxide is a gas that is administered to you through a nose mask worn throughout the length of your treatment. Laughing gas does not put you to sleep, but it keeps you very relaxed. The effects wear off just a few minutes after you're done breathing the gas.

Oral Conscious Sedation

This form of sedation dentistry requires you to take a pill before the appointment. This is a great tool for dental anxiety, which is something many patients deal with. As with IV sedation, it'll take a while to wear off, so arrange for transportation home from the dentist.
Comfortable Care in Rochester Hills & St. Clair Shores, MI
We understand that a trip to the dentist isn't always a walk in the park, but we also understand the importance of regular and reliable care. That's why we strive to make great care accessible and affordable, and to keep all of our patients completely happy and comfortable when they're in our care. To schedule your next visit to our practice, give us a call or click the contact link to schedule online.