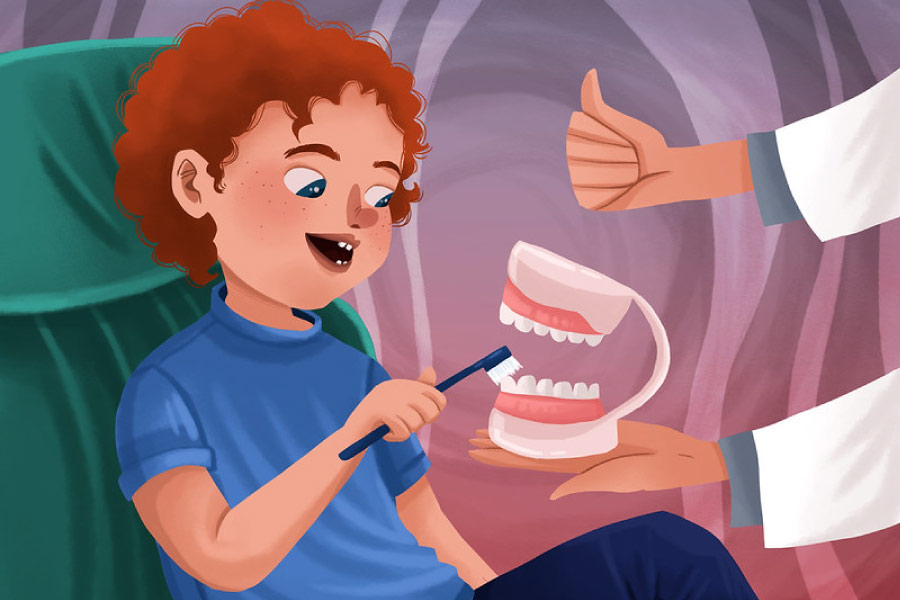 Teaching your child to brush their teeth may be a challenge, but it's so important. Kids learn the foundations of dental wellness at a young age, setting the stage for a lifetime of healthy teeth and gums. In today's blog post, our Hillstream Dental team has some tips to help you teach your children to brush their teeth.
Cover the Basics
First of all, make sure your child knows how to brush correctly. This means brushing at least twice a day, for two minutes each time. And they should get in the habit of brushing gently, so that their gums don't suffer down the line. And of course, you can't forget the floss. As soon as your child has multiple teeth that have emerged enough to be touching, it is time to get flossing once a day.
Brush Together
So many of the habits a child forms will come from the influence of their parents. An easy way to instill great dental health habits in your child is by brushing together. If they see you brushing for the full two minutes on a regular basis, it will drive home the importance of this habit. Plus, it'll hold you both accountable!
Make it Fun
There's no reason that brushing can't be fun. In fact, if brushing is conveyed to your child as a boring, tedious task, they'll dread doing it. There are plenty of ways to bring a little cheer to this everyday task. Play your kid's favorite song or video on your phone. Or choose themed supplies that appeal to your child. You can even turn it into a little game to compel your child to brush for the full two minutes.
Children's Dental Care in Rochester Hills & St. Clair Shores
The final secret to teaching your child good oral health habits? Come see us regularly for professional cleanings and exams! We'll help you keep their oral health on track by spotting any trouble spots that need extra attention while brushing. We can also address any emerging dental issues before they become emergencies. Give us a call or click the contact link today to book your next visit to Hillstream Dental.