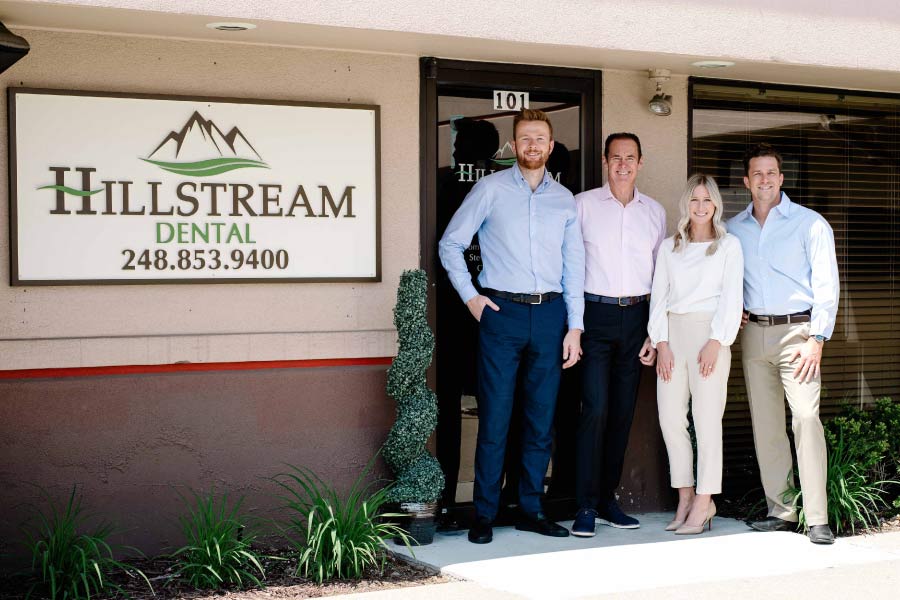 Are you looking for a new dental home in the Rochester Hills or St. Clair Shores area? What features should you consider? Whether you've recently moved cities or want to switch dental practices, here are some questions to ask when picking the right dentist.
What Services Does the Dentist Offer?
Services are the first thing to learn about. For convenience, you want a dentist that offers a variety of treatments. That means you can visit the same dentist for a routine cleaning and when you need something more specialized like sleep apnea treatment. Hillstream Dental offers the usual preventive, restorative, and cosmetic dentistry, as well as treatments like sleep apnea treatment, sedation dentistry, advanced orthodontics, and TMJ/TMD treatment.
What Financial Options Does the Dentist Accept?
Dental treatments can be expensive, so you want a dentist that's flexible and affordable. Our office is in-network with insurance providers like MetLife, Delta Dental, and Guardian. We also offer a dental savers plan, which is designed for uninsured and underinsured patients. For $26/month, you get two cleanings, two fluoride treatments, complete X-rays, one exam, two oral cancer screenings, and one emergency exam. You also get 15-20% off all other services. We accept third-party financing through CareCredit, as well.
What's the Office Like?
Our offices in Rochester Hills and St. Clair Shores – both located north of downtown Detroit – are modern and comfortable. We use the latest dental technology, so you can be confident in the care you're receiving. To keep your visit as stress-free as possible, we have TVs, headphones, and blankets available. For kids, we have books, toys, and a treasure chest.
Visit Hillstream Dental in Rochester Hills or St. Clair Shores, MI for Great Dental Care!
Our team is proud to offer high-quality, affordable dentistry at two convenient locations within Metro Detroit. If you have questions about any of our services or want to schedule an appointment, please contact us today!
Contact Us