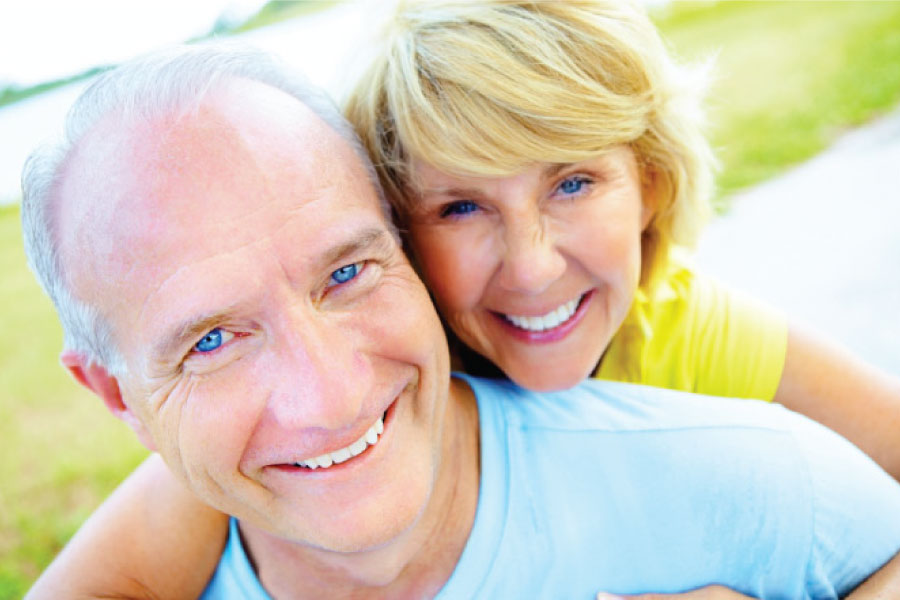 Do you wish your teeth were whiter? If your smile isn't as bright as you would like, you most likely have tooth stains! What types of tooth stains are there and how do you get rid of them?
Extrinsic Stains
These stains discolor your enamel, which is the layer on the outside of your tooth. Enamel is very strong, but over time, things like red wine, coffee, tomatoes, and berries stain the tooth. Nicotine also stains tooth enamel. Extrinsic stains are fairly easy to remove since they're on the outside of the tooth. Improved brushing, flossing, and a professional dental cleaning are usually enough to remove stains.
Intrinsic Stains
The layer beneath your enamel is called dentin. This layer is more sensitive, but it also has a naturally more yellow color. When your enamel thins, the darker dentin shows through. Dentin can also become stained from certain medications, tooth trauma, cavities, and excess fluoride. Intrinsic stains are harder to address, but professional whitening treatments get deeper into the tooth than at-home kits.
How Do You Get Rid of Tooth Stains?
Good oral hygiene, whitening toothpaste, and regular cleanings are the best way to deal with extrinsic tooth stains. For deeper staining, our office is pleased to offer ZOOM! one-visit whitening. In just an hour, we can lighten your teeth up to eight shades lighter. We break the procedure into three sessions, but they all happen during the same visit. You may feel some sensitivity, but any symptoms should fade in 1-2 days. With good oral hygiene, your results can last 12-24 months. Are your tooth stains too severe for whitening? Treatments like dental crowns and dental veneers can hide deep staining and brighten your smile!
Cosmetic Dentistry in Rochester Hills & St. Clair Shores
Poor oral hygiene can cause tooth staining, but so does everyday eating and drinking. Thankfully, whitening treatments remove stains and brighten your smile. If you have tooth stains you want to get rid of, please contact Hillstream Dental for more information about tooth whitening, veneers, or our other services!
Contact Us