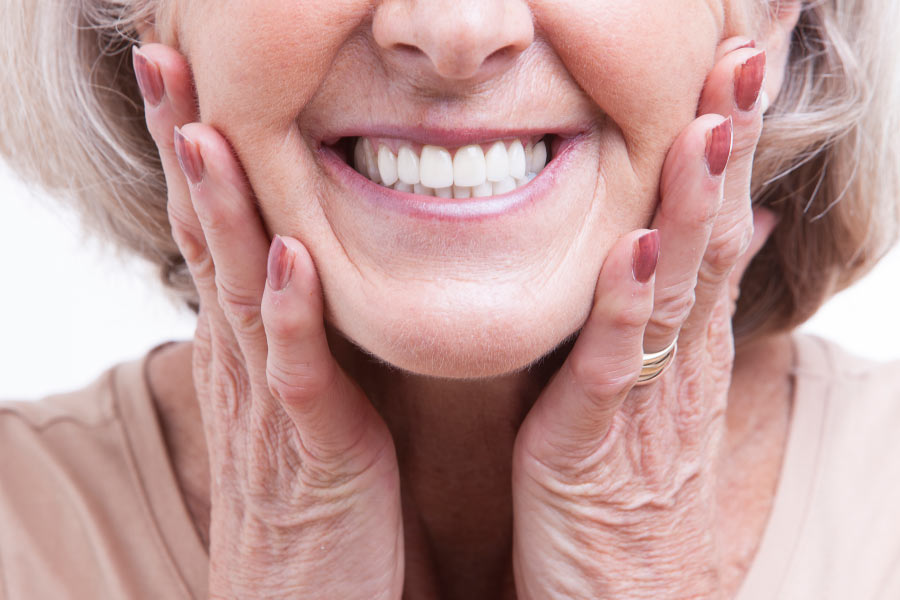 If you want a perfect smile, dental veneers are an excellent cosmetic treatment. They correct a variety of imperfections like small gaps, misshapen teeth, stains, and more. Can anyone get veneers? How do you know if you're a good candidate?
Who Is a Good Candidate for Veneers?
Most people are eligible for veneers, but our cosmetic dentist needs to confirm your oral health is in good shape. If you have gum disease or cavities, we'll address those first. We also need to address severe misalignment before moving forward with veneers. If your teeth are only a little crooked and your bite is fine, veneers can actually make your teeth look straighter.
What Is the Dental Veneer Process Like?
Veneers are thin porcelain shells that cover the front of your teeth. When we've determined veneers are a good choice for you, we'll prepare the teeth by shaving off a thin layer of enamel. This prevents the veneers from looking bulky. Because we remove enamel, veneers are a permanent treatment. Next, we'll take digital impressions of your teeth and use 3D modeling to design your new smile. An off-site lab creates the veneers. When the veneers are ready, we bond them to your teeth and make sure they fit!
How Do You Care for Dental Veneers?
Veneers don't need any special care. Continue brushing, flossing, and visiting Hillstream Dental for regular cleanings and exams. Veneers are strong, but they can still break, so be cautious with hard foods. When you care for your veneers, they can last around 20 years before they need to be replaced.
Dental Veneers at Hillstream Dental in Rochester Hills & St. Clair Shores, MI
Because veneers are a cosmetic treatment, your insurance plan may not include them. During your consultation, we'll discuss a cost estimate, which varies based on factors like how many veneers you want. Our office has a variety of payment options. Do you have questions about veneers or want to book a consultation with our cosmetic dentist? Please contact us today!
Contact Us