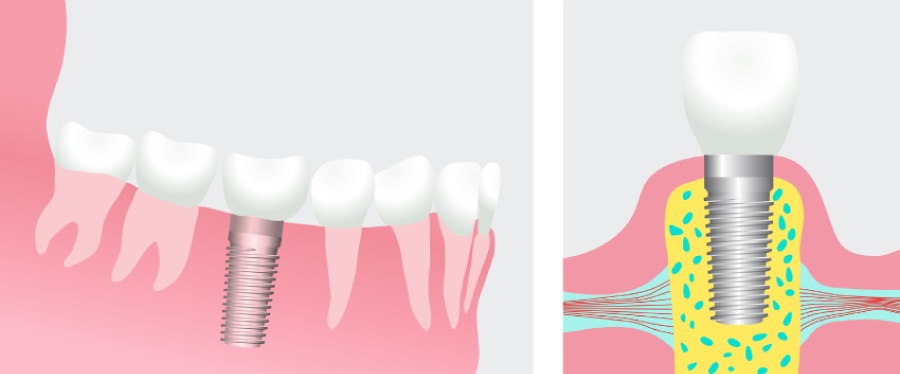 When it comes to replacing missing teeth with dental implants, finding the right dentist is critical! There are many factors to consider when picking a dentist for your implant procedure and restorations. Here's what you need to know about finding the right dentist for your dental implant journey!
Reviews & Reputation
Spend time looking at reviews to see how other patients feel about the dentists you're considering. You always want to make sure they don't have a ton of negative feedback. We also recommend scheduling an in-person consultation so that you can see if you click with the dentist and are on the same wavelength when it comes to your care and dental needs.
Flexible Payment Options
If you've been looking into getting dental implants, then you know that they are not cheap! Make sure you find a dentist who offers a wide range of financial options and accepts your dental insurance if you plan on using it for your dental implant procedure. If you don't have insurance, it's crucial to ensure they have a variety of repayment plans and financing options so that you can budget for your dental implants.
Years of Experience
Experience is key when it comes to a complex treatment like dental implants. Ask each dentist what type of training and certification programs they've done. It's also important to ask how long they've been performing dental implant procedures and how advanced their technology is.
Transparent Treatment Plans
You want a dentist that will be completely up front with you about the entire process. From transparent pricing to a full treatment timeline, you deserve to have all the information you need in order to make the best treatment decisions for your smile.
Looking For a Skilled Implant Dentist in Rochester Hills or St. Clair Shores?
Our implant dentists in Rochester Hills and St. Clair Shores meet the above criteria! At Hillstream Dental, our exceptional team of dentists are ready and equipped to take care of all of your dental implant needs in-house! Contact our office to schedule your implant consultation!