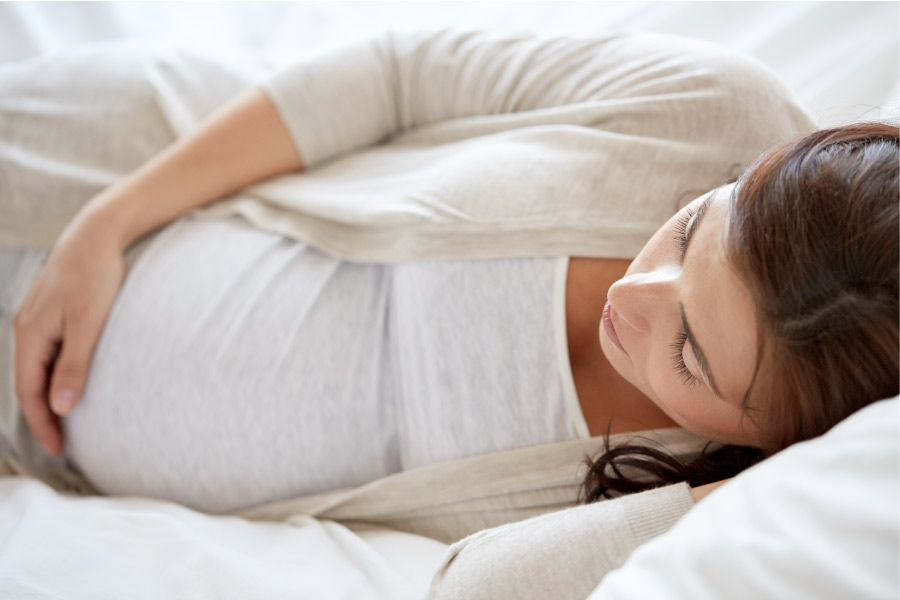 There are lifestyle adjustments you need to make when you're pregnant. Generally these are so that you can maintain optimal health. It's recommended that you pay extra attention to eating a healthy diet along with eliminating alcoholic beverages and tobacco. Getting enough sleep and avoiding stress become more important. Regular exercise is a great idea too, but your old routine might need modifications to remain comfortable. But can you still go to your dental appointments? Let's explore if it is safe to visit the dentist while pregnant.
Dental Procedures & Pregnancy
The good news is that it's absolutely safe to visit the dentist while pregnant. Actually, it's good for you and your baby's health! There may not seem to be a direct link between oral health and pregnancy, but plaque bacteria can lead to low birth weight and labor complications when it enters the bloodstream. Not only does maintaining a consistent brushing and flossing routine prevent that from being an issue, but seeing your dentist twice a year for regular cleanings and examinations does as well!
Comfortable Amenities for Pregnant Patients
When you're pregnant, it can be tough to find a comfortable position to sit or recline. This can make it tempting to avoid going to the dentist when you'll need to sit in a dental chair for an extended period of time. At Hillstream Dental, we offer premium amenities so all of our patients can have a relaxing and comfortable experience with us. This includes cozy pillows and blankets, headphones, and televisions in your private treatment room. We also use state-of-the-art technology at our office to minimize pain and maximize recovery times, so you can get back to your normal life faster!
Affordable Family Dentistry in Rochester Hills & St. Clair Shores, MI
At Hillstream Dental, we tailor each treatment plan to the individual patient. Before any procedure, we'll determine if it is safe for you given your current condition and health history. Our team welcomes patients of all life stages and backgrounds. If you are expecting, know you'll be in safe, caring hands with us — and we'll be right here when your little one is ready for their first dental appointment, too! Contact us to schedule an appointment!