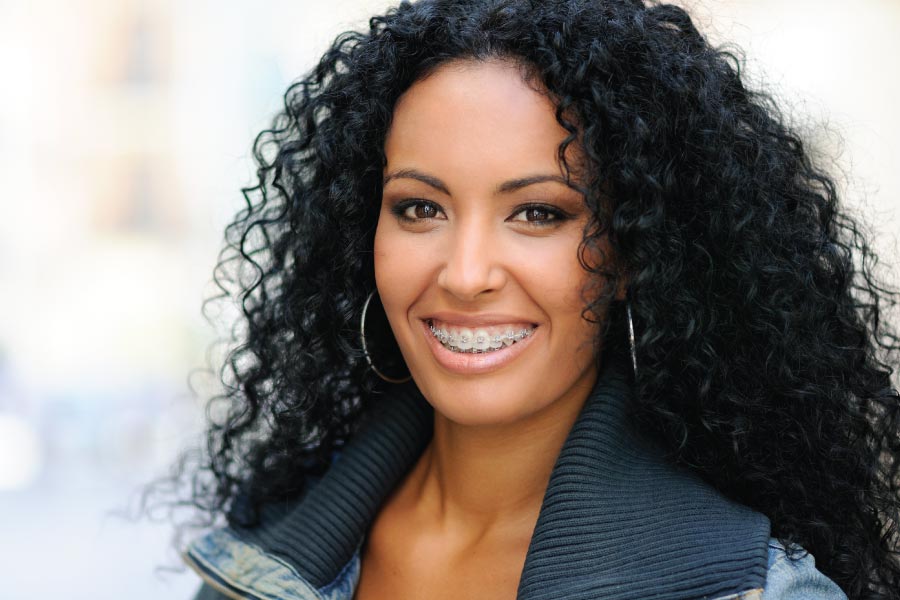 Crooked teeth affect more than just your smile's appearance. Misalignment can increase your risk for oral health issues, sleeping problems, and chewing difficulties. Many kids straighten their teeth before adulthood, but what if you never got braces as a young person? Can you get them as an adult?
What Are Adult Braces Like?
Braces straighten crooked teeth and misaligned bites. When you're younger and your jaw is still developing, it's easier to move things around. That's why as an adult the straightening process can take a bit longer. Depending on what your treatment plan looks like it usually takes about 2-3 years.
What Kind of Braces Can an Adult Get?
We offer two kinds of braces: traditional metal braces and ceramic braces. Metal braces are made from metal wires and brackets. They work for the most severe misalignment and can be the most cost-effective option. If you feel self-conscious about how metal braces look, ceramic braces could be the better choice. They work like regular braces, but the ceramic wires and brackets blend in with your teeth. Many adults prefer ceramic braces.
What About Invisalign?
If your misalignment issues aren't severe, you could be a candidate for Invisalign®. These clear aligners are removable and nearly invisible. You wear a set of aligners for 1-2 weeks before switching to the next set as your teeth slowly move.
Adult Braces at Hillstream Dental in Rochester Hills & St. Clair Shores, MI
The cost of adult braces depends on your misalignment and which straightening option you go with. At your consultation, we'll give you all the information you need to make the best choice. Most insurance plans consider orthodontics for adults a cosmetic treatment, so we offer financial options to help with affordability. If you have questions or want to schedule an appointment with one of our dentists, please contact us today!
Contact Us