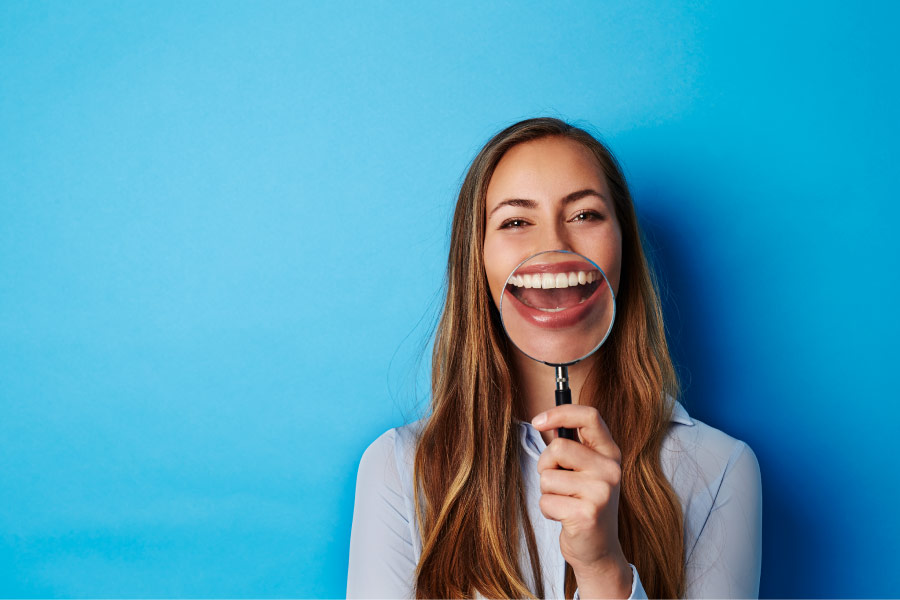 Whether it be smiling in photos or speaking during a meeting, your smile can either add to or detract from your self confidence. Fortunately, if your smile isn't one that can stand up to a magnifying glass, cosmetic dentistry can improve its appearance. Hillstream Dental in Rochester Hills and St. Clair Shores offers many ways to improve the look and function of your smile. Two popular options are braces or dental veneers. Which is right for your smile?
Benefits of Braces & Veneers
Braces and veneers are cosmetic dentistry treatments that can improve the look of your smile. Each uses a different treatment process, but both can provide life-changing results for patients who desire a better, healthier smile. When you schedule a visit with one of our dentists, they will be able to discuss in detail what braces or veneers can do for your smile.
These are some of the ways that braces and veneers can help improve your smile.
Alleviate Speech Impairment
Improve Overall Oral Health
Improve Self-Esteem
Create Uniformity in Appearance
Reduce the Risk of Tooth Damage
The Difference Between Braces & Veneers
Braces
Braces are orthodontic appliances that aid in shifting and moving teeth gradually. We offer both traditional braces and Invisalign® clear aligners. Both types of orthodontic treatment can correct misalignments of the teeth, resulting in a straight smile. Straight teeth make it easier to eat, speak and practice good oral hygiene. On average, treatment time with braces can be anywhere between one and three years. Braces also require a retainer after removal to prevent teeth from shifting back to their original position.
Dental Veneers
Veneers are thin, custom-made porcelain shells that are applied to the teeth to improve their shape, size, and color. These thin veneers cover the front sides of the teeth, usually just those that show in a smile. Porcelain veneers do require the removal of some tooth enamel for a natural-looking appearance and comfortable fit but can provide a long-lasting result.
Selecting Braces or Veneers
When determining which cosmetic treatment is right for your smile, here are some things to consider:
Desired Treatment Time
Current Condition of Your Teeth
Gum Health
Limitations of Treatment
Function & Appearance
Budget
Cosmetic Dental Treatments in Rochester Hills & St. Clair Shores, MI
Braces, veneers, and other cosmetic dental treatments can help you achieve a straighter, brighter smile. Our Hillstream Dental team will help you determine which cosmetic treatment is right for your smile. Get in touch with our office to begin the journey to a beautiful smile!
Contact Us