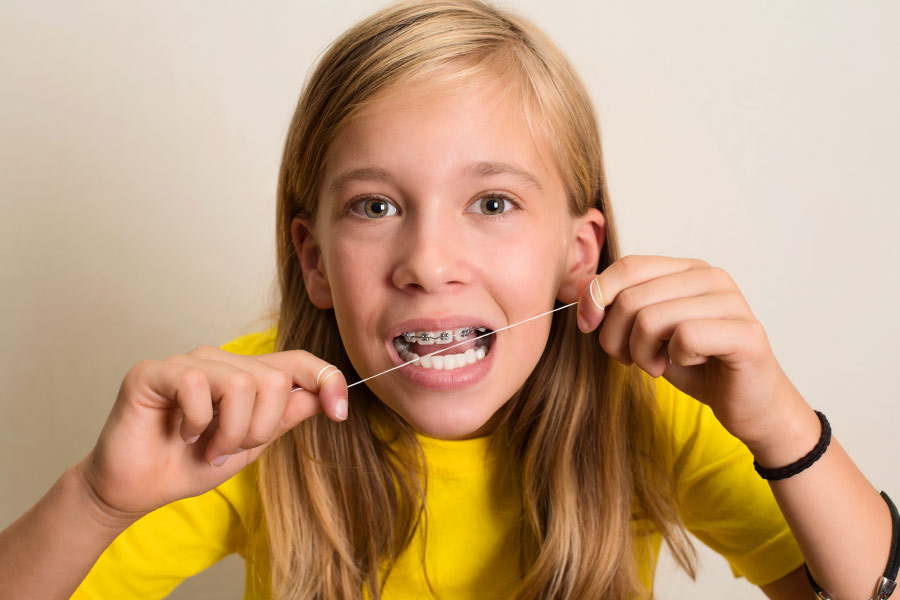 Is someone in your family undergoing orthodontic treatment? It's a big investment, but one that yields big results! It is so important that you make the most of the treatment in order to get the beautiful look that you want. Read on for some tips to maximize your orthodontic treatment.
Keep Up with Your Routine Oral Care
Dental Visits

Just because you are seeing us regularly for orthodontic care doesn't mean that you can forgo regular dental visits. Professional hygiene cleanings and exams are still important. We also monitor your gum health during these visits.

Traditional Braces

We know, it's really hard to floss around metal wires and brackets. But it's crucial that you keep up with your oral hygiene routine while you're wearing braces. The last thing you want after your braces are removed is to be faced with further dental work due to decay or stains from improper care. Are you struggling to clean your teeth effectively? We're here to help!

Invisalign Oral Care

Oral hygiene is easier with Invisalign®. However, it's still important to thoroughly brush and floss your teeth morning and night. Additionally, after eating you need to clean your teeth before you put your aligners back in. This is challenging if you are frequently removing your aligners to snack. Limiting snacks and drinking lots of water will help keep your teeth healthy.
Avoid Certain Foods
When you get your braces, you're told to avoid a list of foods. It may seem frustrating, but there's a good reason for it. Foods like unsliced apples and popcorn could cause damage to your brackets. Some foods may derail your treatment, pushing out your treatment schedule and jeopardizing the beautiful results you're looking for.
Be Careful with Other Foods
There aren't really food restrictions with Invisalign since the aligners are removed when you eat. But it's still important to be careful. Sticky sweets are hard to remove from teeth and can cause decay if residue is stuck between your teeth and your aligners. And it's always good to avoid hard foods that can break or crack teeth.
Do Your Part
Our dental professionals install the braces on your teeth and service them during follow up visits. We plan the course of your Invisalign treatment and distribute the trays. But YOU play a very important role in the outcome of your treatment! It's very important to follow our instructions. Make sure to stay on top of all of your visits to our office throughout the course of your treatment. If you're instructed to do something, like wear rubber bands or a retainer, be sure to do it with regularity. Wear your clear aligner trays the recommended number of hours. Keep your aligners clean and don't lose them.
Traditional Braces & Invisalign in Rochester Hills & St. Clair Shores
Looking for a straighter smile? Hillstream Dental provides comprehensive orthodontic services. For some patients, Invisalign clear aligners are a great option. They can give you the results you want faster and more discreetly than traditional braces. But for some cases, traditional braces are the better choice. We also offer ceramic braces, which have the power of traditional braces but are less noticeable. Give us a call or click our contact link to request your consultation. Our team will help you find the best solution for you or your family member's particular needs.