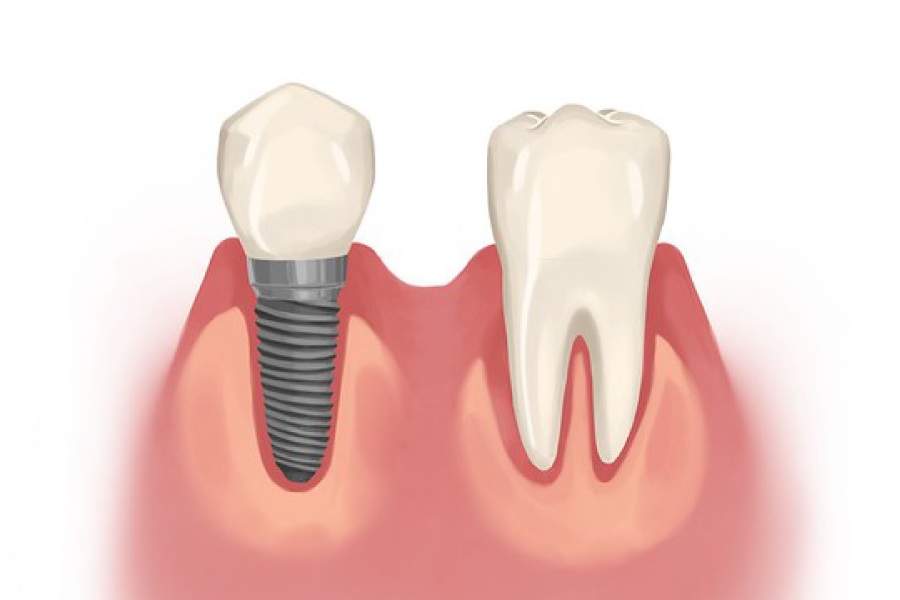 Missing teeth aren't just disruptive to your appearance. A missing tooth can make it harder to talk, eat, and perform other activities. In some cases, a missing tooth can lead to bone loss in your jawbone. Restorative treatments like dental implants not only replace your missing tooth but can also protect your jaw bone health.
Why Can a Missing Tooth Lead to Bone Loss?
While bone loss can occur for several reasons, the most common cause of bone loss is a missing tooth. Under normal conditions, natural teeth stimulate healthy bone growth through chewing and biting. When a missing tooth isn't treated, the jawbone is no longer stimulated. This can lead to bone loss over time.
How Soon Can Bone Loss Occur?
Whether you're missing a tooth as the result of a tooth extraction, an accident, or some other issue, the effect on the jawbone is the same. Without a restorative solution, the jawbone will begin to deteriorate. In just one year after losing a tooth 25% of the bone can be lost. Whether you're missing one tooth or several teeth, acting quickly can help protect your jaw from bone loss.
How Can You Avoid Bone Loss?
If you're missing a tooth, there are ways to avoid bone loss. At Hillstream Dental, we often recommend dental implants to both replace your natural tooth and promote the health of your jawbone. During the first stage of implant therapy, our team will surgically implant a titanium post in your jawbone. Once the implant heals and fuses with your jawbone, we'll place a custom-created dental crown, bridge, or denture on the post. Once this second stage is complete, your dental implant will look and feel just like your natural teeth. As an additional benefit, dental implants provide the necessary stimulation to avoid bone loss.
Restore Your Smile in Rochester Hills & St. Clair Shores
Dental implants are very popular with our patients who have missing teeth. Besides all of the previously mentioned reasons, implants require no special care and can last a lifetime with good oral hygiene. They can be used with a wide variety of restorations. To schedule your dental implant consultation or to ask our Hillstream Dental team any questions, call us today!
Contact Us