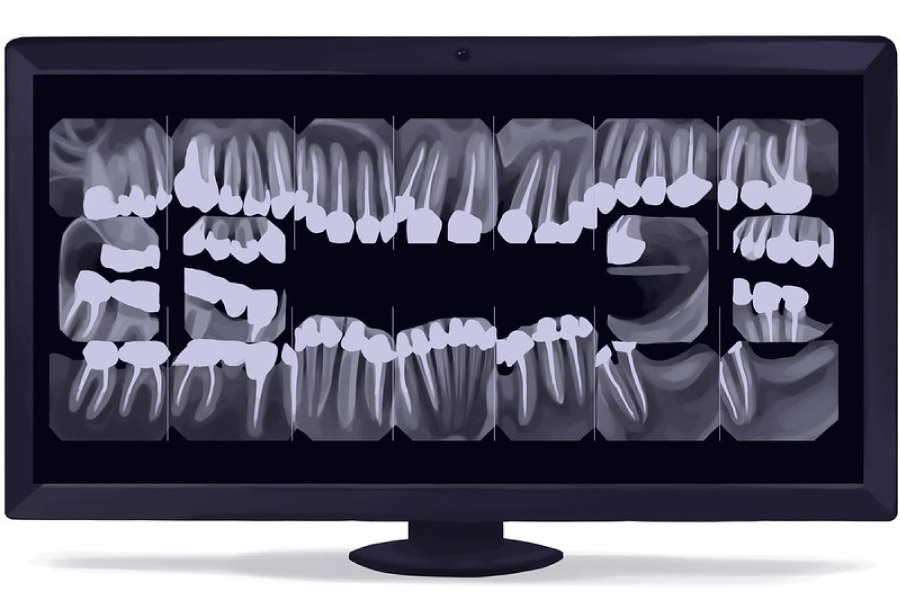 X-rays are an essential tool in dental offices. They allow us to see and detect issues within the tooth, allowing for early action and avoidance of potentially devastating dental damage. However, some patients are nervous about dental X-rays. In this post, we'll talk about how we use X-rays safely at Hillstream Dental.
Are Dental X-Rays Safe for Me?
While X-rays do emit some radiation, the levels are extremely low. Therefore, you don't have to worry about getting an X-ray when you're at the dentist. They are safe for both children and adults. X-rays help us detect issues within the teeth that we wouldn't be able to see otherwise. They are an important tool we use to help our patients enjoy healthy smiles.
Technology at Our Office
Here at Hillstream Dental, we offer numerous dental technologies that make our patients' experience safer and more effective.
Digital & Panoramic X-Rays

The X-rays here at our office reflect the latest in modern dental technology. Digital X-rays offer incredibly precise images of the mouth, teeth, and gums. Panoramic X-rays allow us to see issues with the jawbone, wisdom teeth, and more.

Intraoral Camera

Another crucial imaging technology is the intraoral camera, which gives a high-res look at the treatment as it progresses. It makes both treatment and diagnosis a lot easier.

Isolite Mouthpiece

These mouthpieces have revolutionized the way treatments work, keeping patients completely comfortable during their procedure.
Quality Care at HillStream Dental
At our Rochester Hills and St. Clair Shores offices, the safety and well-being of our patients is always foremost in our mind. Our goal is to provide dental services that will deliver a healthy smile to each and every one of our patients, for years and years to come! Click the contact link or give our office a call to book your next visit with us.