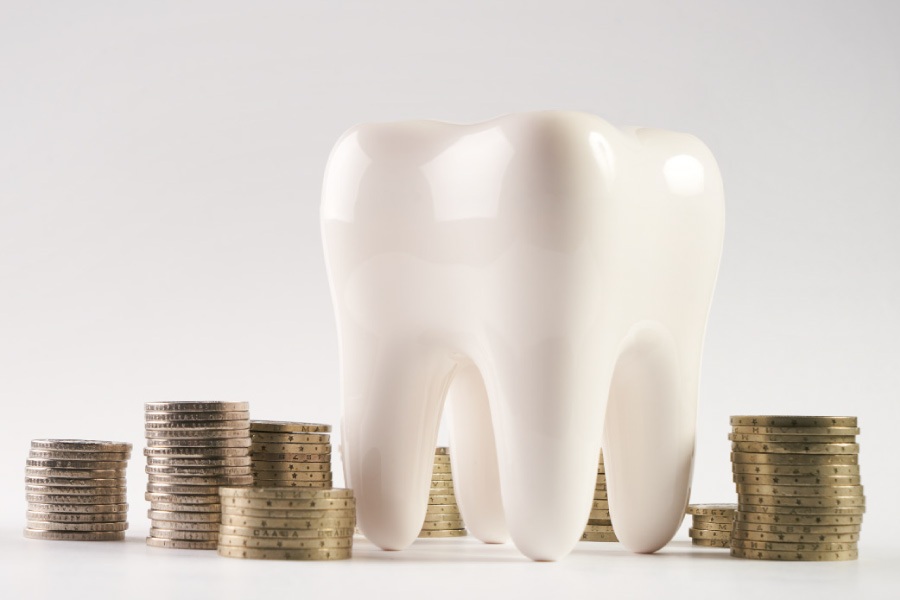 Dental work is expensive without insurance, but insurance can be expensive, too! For many families, a monthly premium for dental insurance doesn't fit into their budget. At Hillstream Dental, we're committed to providing affordable dental care to everyone, including those without insurance.
Two Options for Uninsured Patients
If you only visit the dentist when something's wrong, you can end up with big bills, especially if you don't have insurance. Preventive services like routine cleanings and exams protect you from these pricier and stressful dental treatments. However, even the comparably-lower price of routine care is still a barrier to many. That's why we offer a dental savings plan and accept CareCredit. Here's what you should know about affordable dentistry in Rochester Hills and St. Clair Shores.
The Dental Savings Plan
For $26 a month, we offer a dental savings plan for patients who don't have insurance or whose insurance falls short of what they need. With the dental savings plan, you'll receive complete X-rays, 2 cleanings a year, 2 fluoride treatments, 2 oral cancer screenings, 1 exam, 1 emergency exam, and 15-20% of all other services. This plan is designed to make essential dental care more affordable for everyone!
CareCredit
We also accept third-party financing through CareCredit. CareCredit works like a credit card just for healthcare expenses. When you get a dental service, you can pay for it by breaking it into more affordable monthly payments over an extended period. Repayment plans are flexible and customizable, so it isn't difficult to find what works best for your budget. You can apply for CareCredit on their website.
Visit Hillstream Dental in Rochester Hills & St. Clair Shores
Everyone deserves affordable dental care. At our offices, our dentists are proud to offer general dentistry, emergency care, restorative dentistry, and more to all our patients. If you have questions about our financials or are ready to schedule an appointment, please reach out to us today!